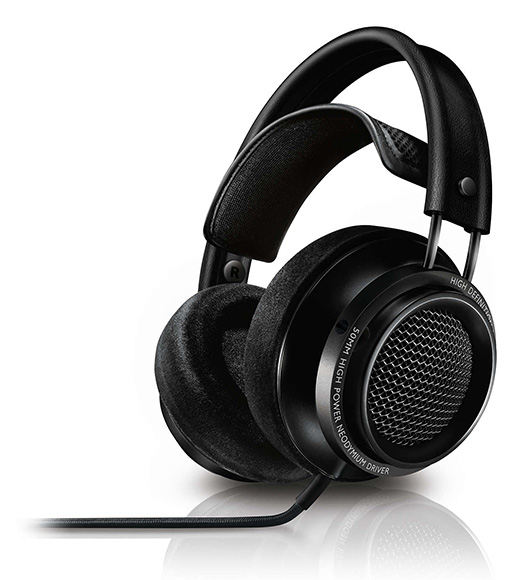 Company Philips released new professional dynamic monitor headphones Philips Fidelio X2 with 50 mm LMC diaphragms, 5 Hz – 40 kHz reproducible sounds frequencies range, neodymium magnets, THD 0.1% and open acoustic architecture for 280 USD. Their impedance is 32 Ohms, sensitivity is 100 dB, maximal input power is 500 mW and mass is 380 g. Detachable cable with 3 m length is mounted only to 1 cup, to sound source it connects via 1/8″ mini-jack plug with gold-plated contacts. Additionally it is equipped with special clip, which prevents tangling and clinging to clothes and surrounding objects.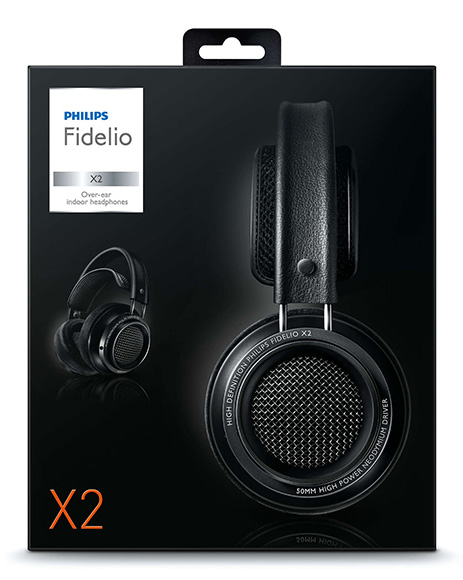 Headphones Philips Fidelio X2 are not foldable, each cup has only 1 audio emitter, in place of entering into driver cable is additionally reinforced with resin tube for increased durability and wear resistance during bending and tear-off forces application. Cushions have breathing structure and remember form, this, together with soft covering of headband, allows to comfortably listen to the music and sounds during long time. Layered Motion Control diaphragms consist from multiple layers of polymer, sealed together with gel, which together dampen excessive vibration and resonance, which allows to reproduce all sounds frequencies more evenly, especially high ones. Sound emitters of headphones are placed under tilted angle, which allow to reduce amount of sound reflections ( this increases loudness and precision of sounds reproduction, due to the fact, that reflected sound does not come to ears with delay ) and direct it into the ears.
Headband of Philips Fidelio X2 automatically adjusts to listeners with different head sizes and forms; their cups have 2 layers, which decreases resonance amount and increases precision of sounds reproduction. Headphones have no active noise-cancellation function, as some other monitor headphones do, but they have very good external sounds isolation. Their cable is additionally reinforced with cloth braid, which increases wear and breaking resistance, it has no built-in volume control module, microphone and smartphones control button.
Package contains : Philips Fidelio X2 monitor headphones themselves, adapter to 1/4″ jack plug also with gold-plated contacts, clip for wire, warranty card and user's guide. From one side : headphones are great, they have large diaphragms, wide reproducible audio-frequencies range, neodymium magnets, low THD, good sensitivity and implementation of different techniques for amplitude frequency characteristic evening and resonance vibrations lowering during sound reproduction. From the other side their price is quite big and there is ability to buy much cheaper 50 mm monitor headphones of other manufacturers with close characteristics and even cheaper 40 mm monitor headphones, also providing high quality of sounds and music playback. There is ability to note, that if from device small mass and compactness are needed, then there is ability to look on in-ears headphones, oriented for use during sportive exercises and trainings and everyday compact use, their cable is also often equipped with slider and clip for tangling and clinging to clothes and surrounding objects prevention.
Philips – is a company, which were founded in Dutch in 1891 year; now it has 3 large subdivisions, which develop and produce : consumer electronics, medical equipment and lighting devices. At current moment this is one of the largest companies – producers of electronics, in which around 105000 people work in 60 countries of the world. In electronics area it produces wide range of devices : from kitchen appliances to headphones and smartphones. Philips is notable for producing quality devices, providing proper technical information about them without using of large amounts of psychological marketing and for setting of optimal prices for its goods.