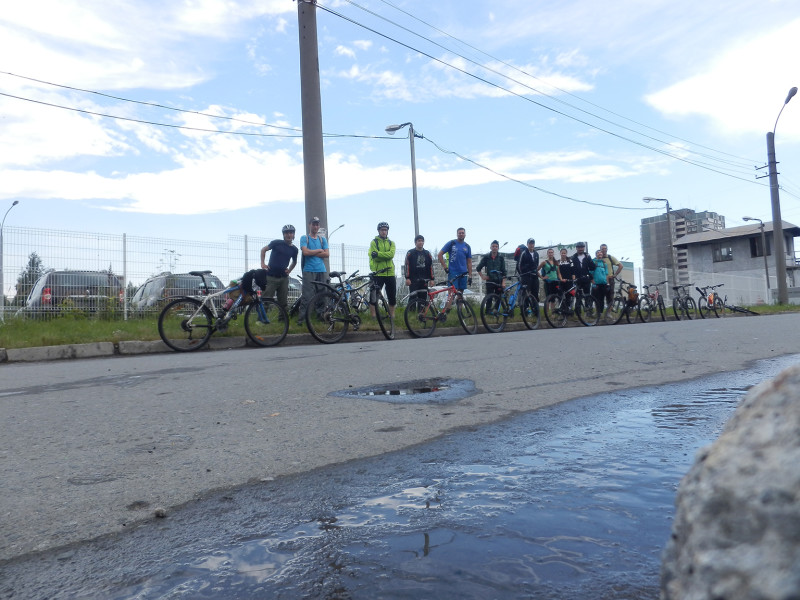 In this Sunday August 2nd there were bicycle tour "West coast of Iset lake" near Yekaterinburg. 12 people participated in it. First 10 km path run in city in the direction of Ganin Yama and then in the direction of Iset village. After this distance 2 persons separated from group and returned to Yekaterinburg : it was hard for them ride such distance without appropriate experience and on hard bikes. Lets hope, that they will prepare for next event and will be able to ride all 60 – 100 km. After Iset village we moved in the direction of quarry, that is located nearby. Views from it side are truly amazing; its depth is around 90 m.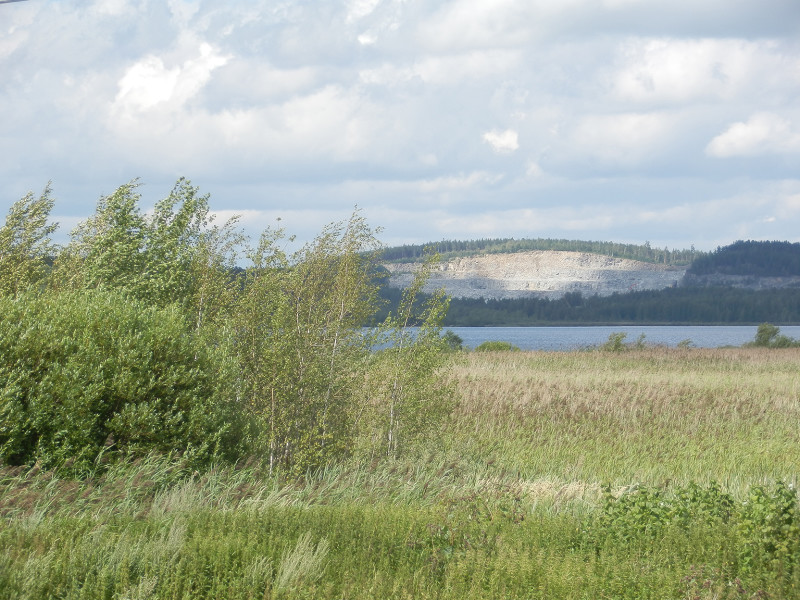 Nature of the Iset Rocks
Rocks near Iset has volcanic nature and was formed in late
Paleozoic
( 350 – 200 millions years ago ).
Next the most interesting part have started : steep uphiils on boulders and fast downhills in the direction of PetroGron rocks. We made brief rest on them and moved forward. Downhill from these rocks was very fast and run on rocky trails in forest. We've went in the direction of bigger rocks, that are located nearby. At the middle of the distance there was fork : with fast and hard way and relatively easy and longer way. I went with part of group, that chose hard way : there were 3 rocky downhills and uphills with jumps above boulders and crossing of little marshes and forest river. In 20 – 30 minutes we completed this way and waited for other part of group. There are fantastic views from these rocks with Yekaterinburg on the horizon.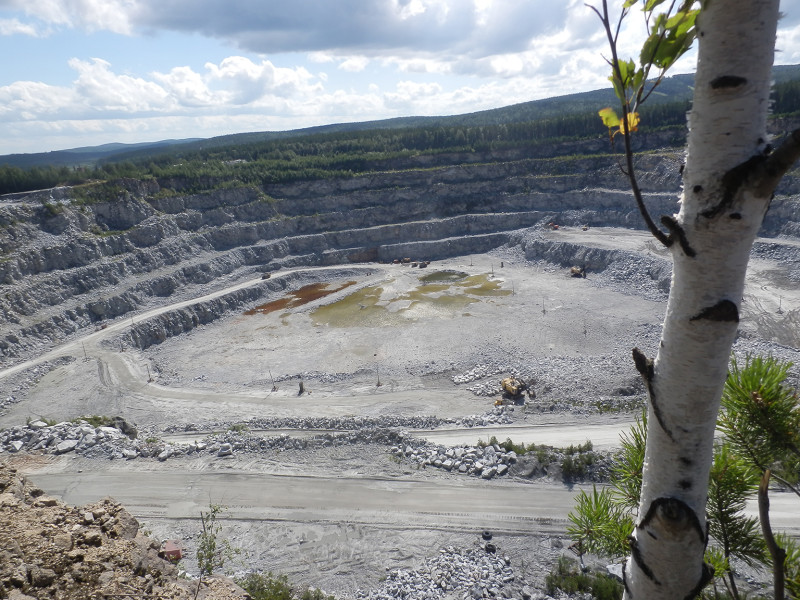 Next : fast rocky downhills and steep uphills waited for us, with crossing of flooded areas with bicycle on the shoulder. We moved in the direction of Sandy Lake; there are amazing views at sunset. 2 persons swam in it, while water is still warm. Then through the Severka village we moved to road to Yekaterinburg and rode 10 – 15 km to city. In it people started to separate from group and move to their homes. There are lots of positive and impressions and all of this in 1 day.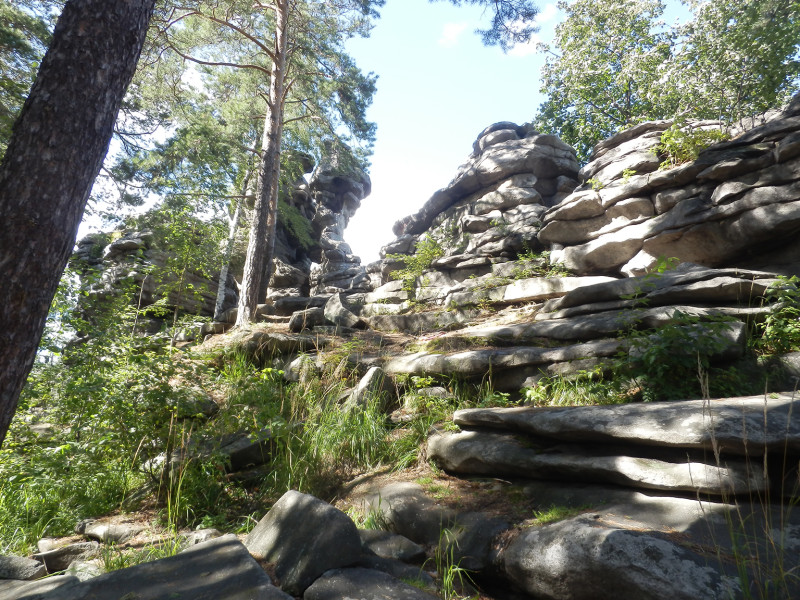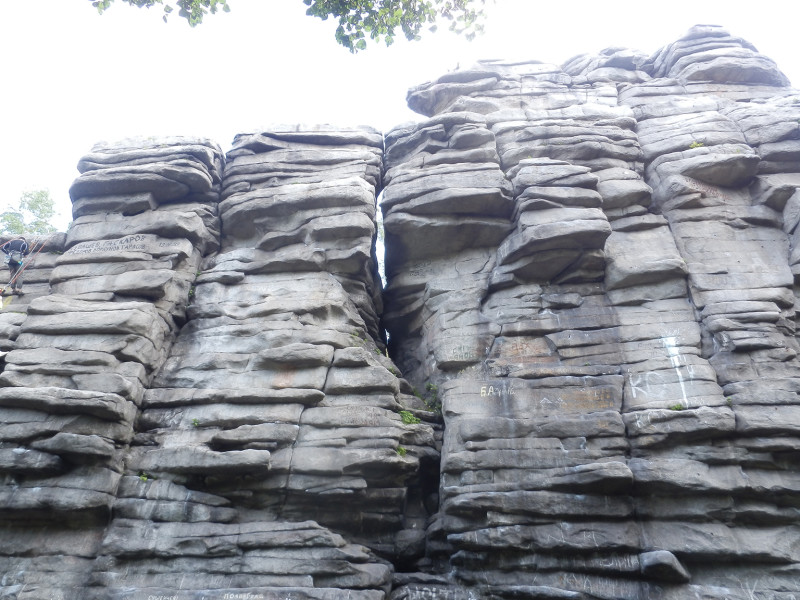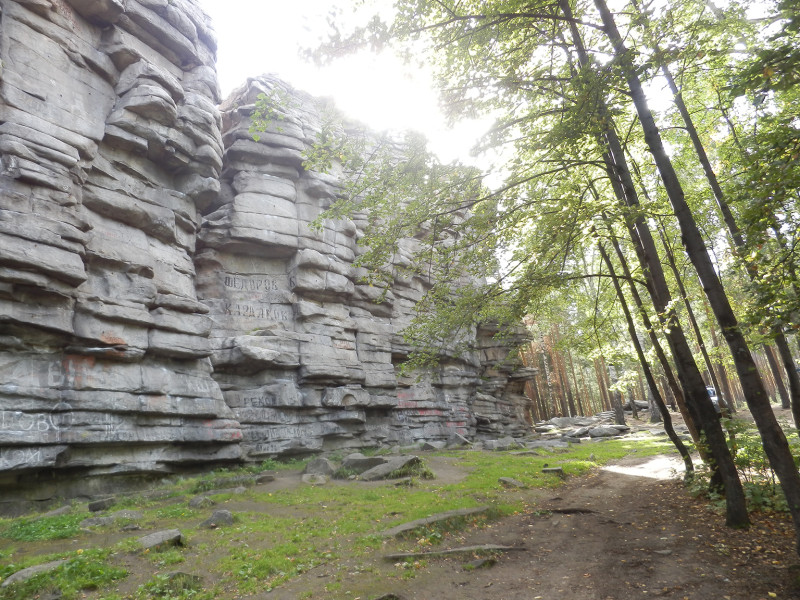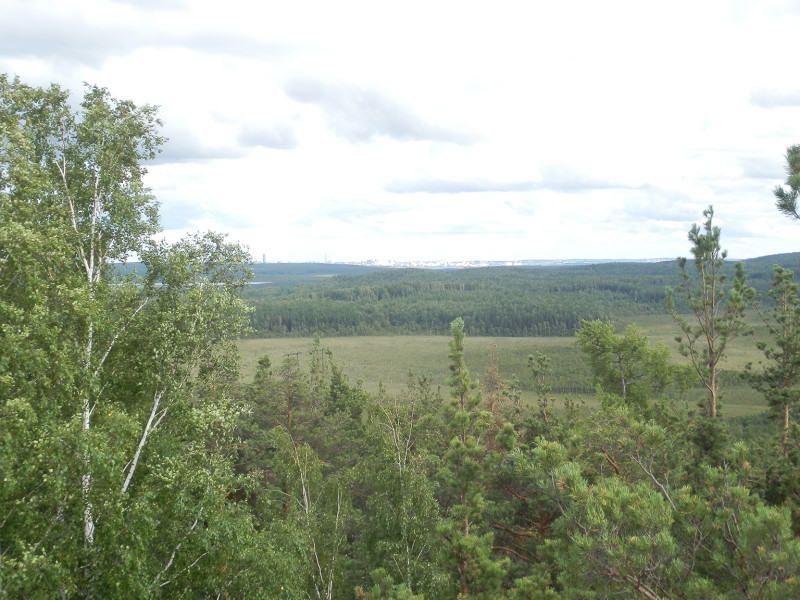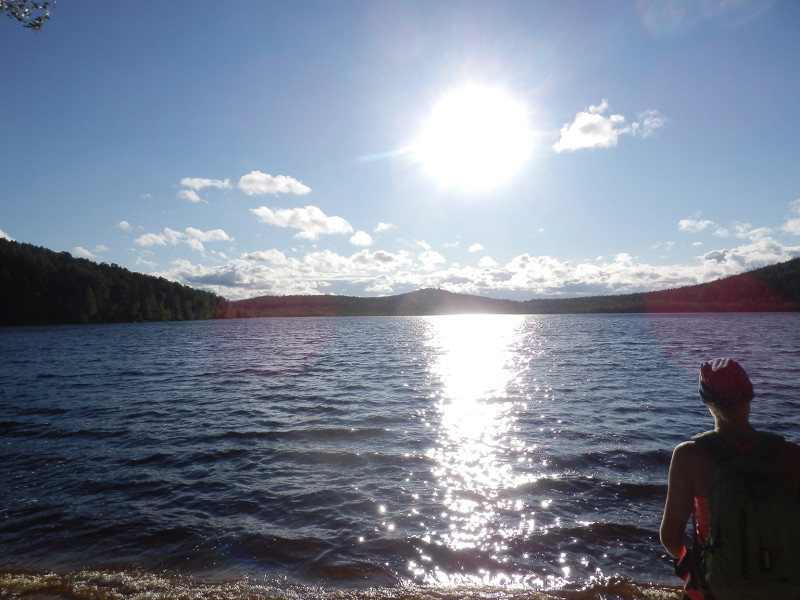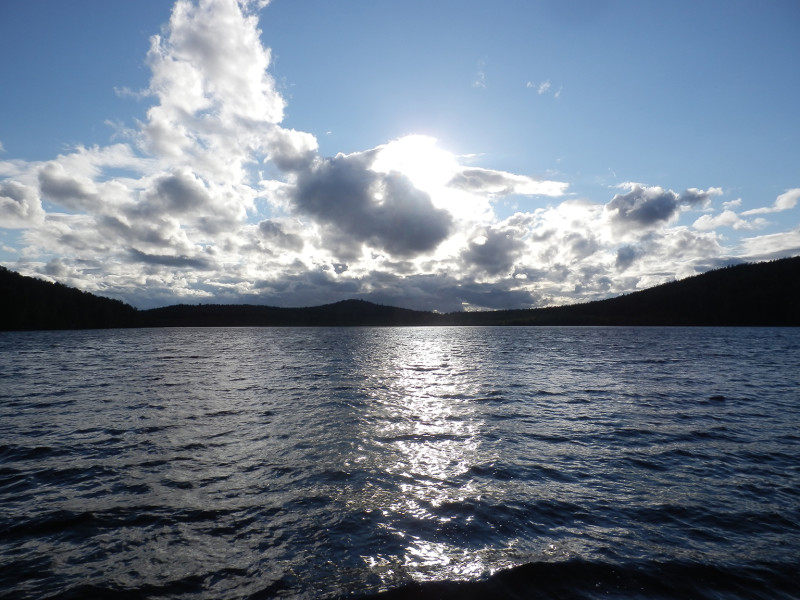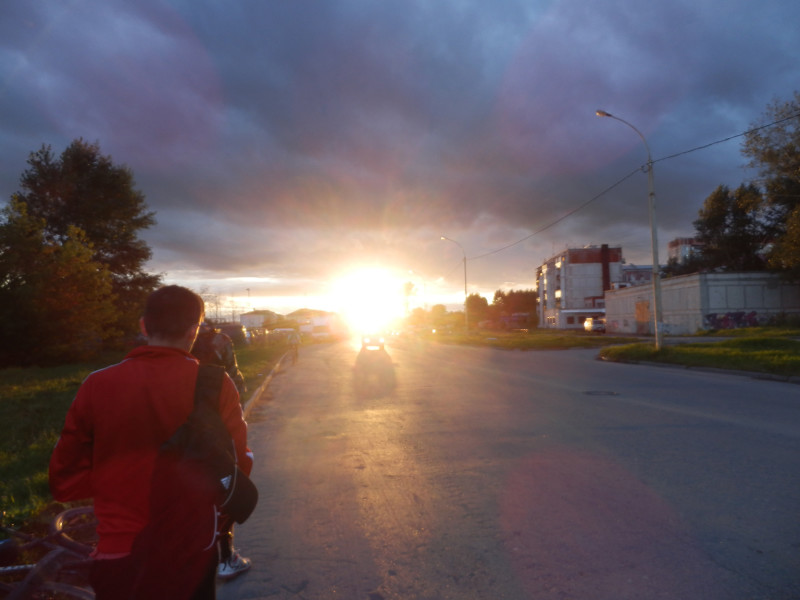 You can see rest of photos here. There is need to say separate thank to Victor Ustinov, which navigated us through these places without mistakes, without him we would miss some of these beatiful areas. And thank to organizer of bike tour Vadim Grebenkin and all of the participants of tour, see you on next bicycle tour event!