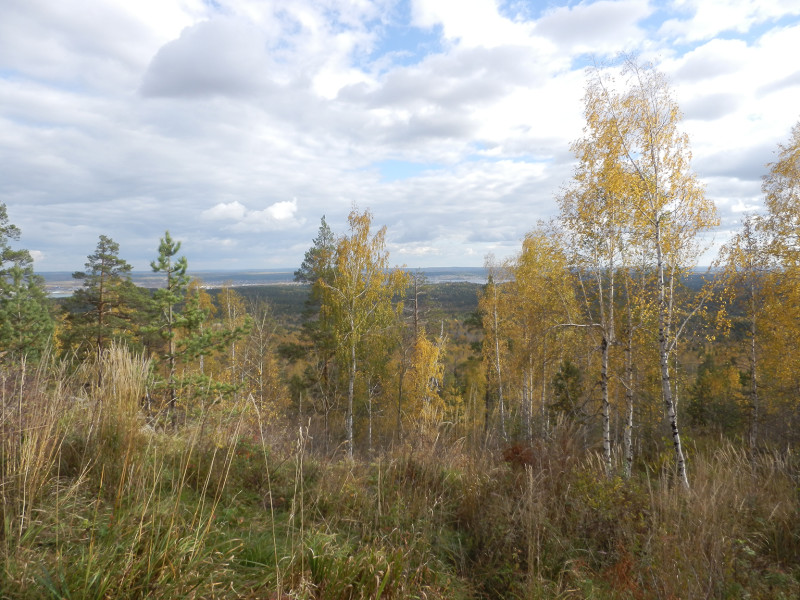 At Sunday 20th September bicycles ride to Azov mountain near Polevskoy was held on. Main group of riders moved to Polevskoy from Yekaterinburg and went on the Polevskoy highway. I met them at the entrance into city; we bought food in nearby supermarket and then navigated to Azov. I know way to it, so I moved ahead and showed road to the rest of group. On the way there was breakage with bicycle of one of participants; we quickly fixed it and moved to Zyuzelka village. Road from it to Azov goes up and often there are winds from West ( they blow in the face ); because of this bikers with big body mass exhausted on it very much. After 3.3 km from Zuzelka village there is ground road, which goes from it to the North and to the hill itself; it is easy to recognize it, because there are posters with information.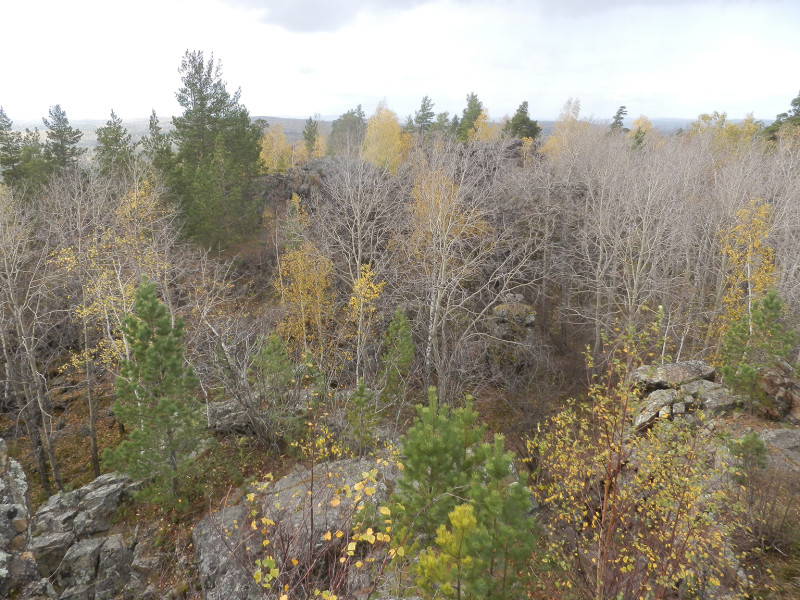 Uphill into Azov itself is not hard, most difficult part is boulders, trees roots and puddles with mud. On the way there Small Azov rocks located ( they are smaller than Big Azov rocks, as it follows from their name, but they are also interesting to view on ). At the roots of Big Azov rocks viewing platforms are located, from which great view on the Polevskoy and its surroundings opens : there is even ability to see Poldnevaya village and hills, that are located near it. On one of the rocks of Big Azov there is fenced area, from which magnificent view opens in almost 360 degrees around, for example : in the West direction there is ability to see Shunut mountain on the horizon. We ate some food and talked on different topics for some time at the rocks roots and at around 5 o'clock moved in return trip. Downhill from Azov is breathtaking and with good bicycle fork it is worth it, but there is need to note, that it is better to not repeat such rides without bicycles helmet and experience in cross-country rides, because there are lots of rocks, tree roots and puddles with mud on the way. After downhill we waited for rest of group; most of participants headed their way back to home to Yekaterinburg. I moved in the direction of Big Lavrovka village to explore way to Shunut hill. Approximately after 6 km from Azov hill good asphalt road ends and wet clay road begins; movement on this type of road takes lots of energy and time, so we will move to Shunut mountain at the middle of October, when at night time there will be negative temperatures and clay will freeze, so that there will be ability to move on it on the bicycles. See you on the next bicycles event!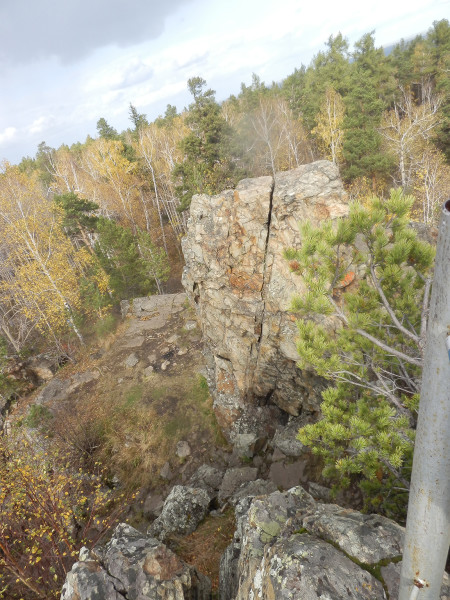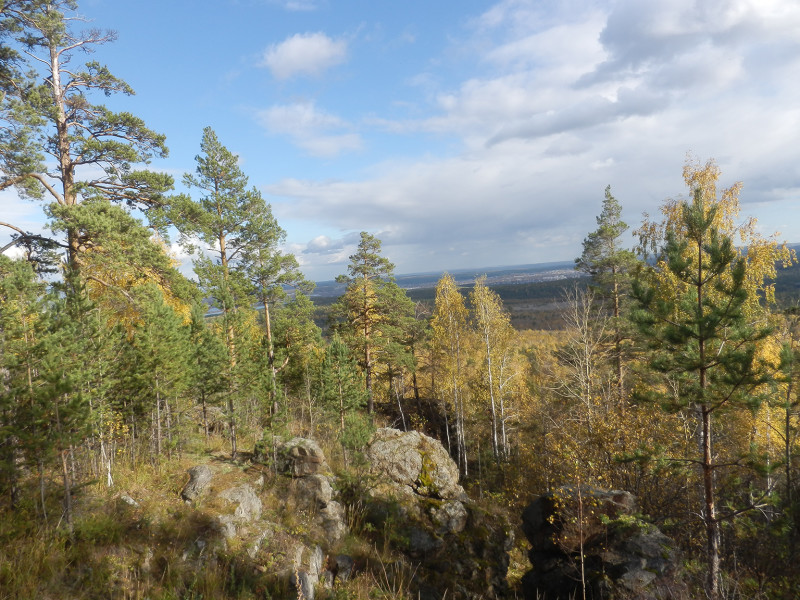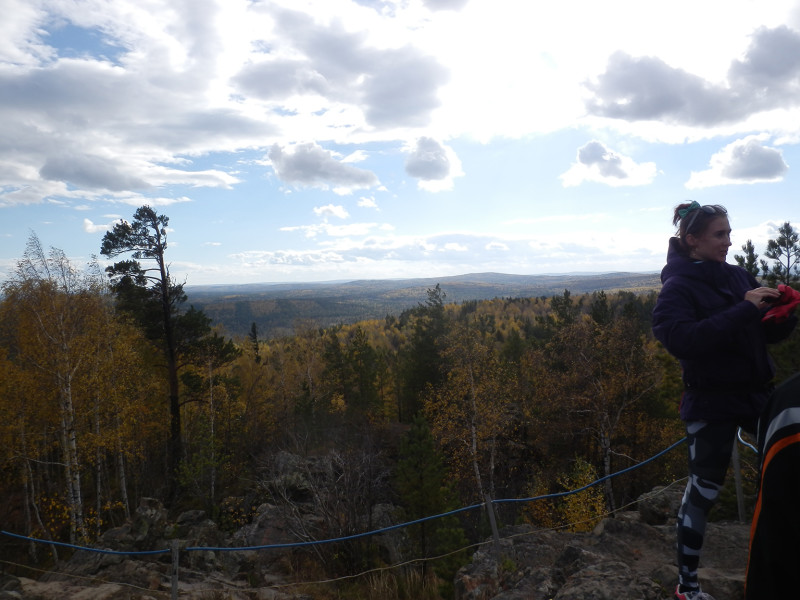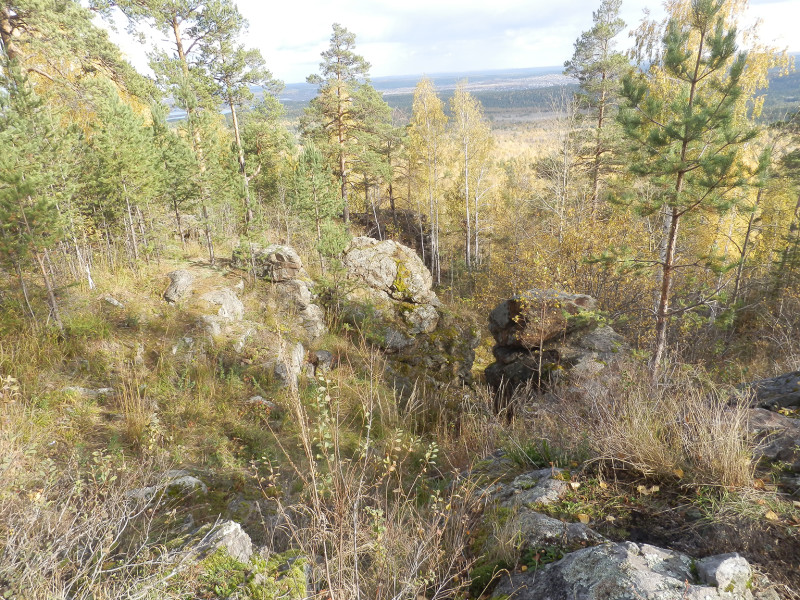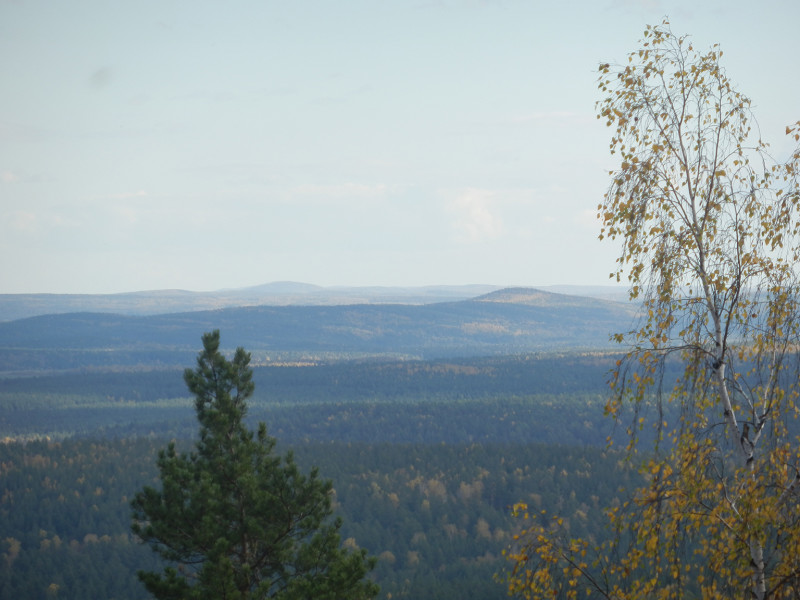 You can see rest of photos here.