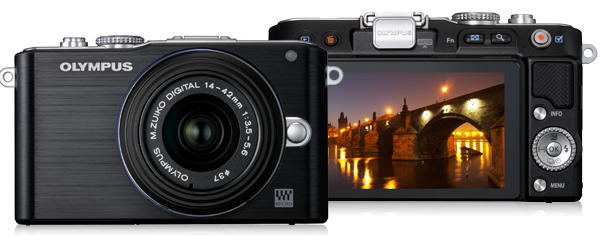 Lets review compact mirror-less camera Olympus PEN E-PL3 with interchangeable lenses for Micro Four Thirds mount. It has High speed Live MOS Sensor with 4/3″ size and 12.3 MP effective resolution; it can make photos with 4032 x 3024 pixels maximal resolution ( with ISO 200 – 12800 sensitivity levels ) and save them in JPEG, RAW ( with 12 bits per channel precision and lossless compression ), RAW+JPEG and MPO formats in sRGB and Adobe RGB color spaces. Camera can record video in Full HD 1920 x 1080 60i, HD 1280 x 720 60p and SD 640 x 480 30 modes ( wherein picture data from sensor comes with 30 fps, it seems that, 60 fps are received via software interpolation ) and save them in AVCHD ( with Dolby Digital sound encoding ) and AVI Motion JPEG ( Stereo PCM, 16 bits and 48 kHz ) formats. Camera has no built-in viewfinder and flash, they can be attached via Hot Shoe interface. Its tilting 3″ LCD display has 460 K dots resolution; sensor-shifting image stabilization is built into it.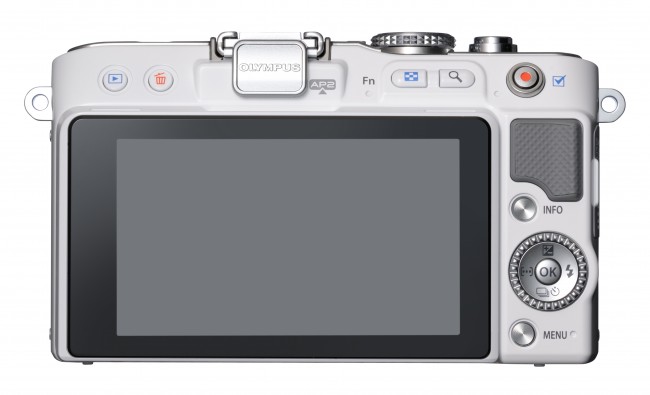 Camera supports automatic and manual focusing, exposure control and diaphragm settings, it has remote control support via special cable; it can be used for astronomical photos making. It saves photos and video on SD, SDHC, SDXC ( UHS-I compatible ) and Eye-Fi flash memory cards and does not support Wi-Fi connections for data transmitting and remote control. Following connectors are built into it : USB 2.0 for data transferring and Li-ion battery charging, Mini HDMI type-C, VIDEO-OUT, Accessory Port ( AP2 ) and Hot Shoe. One charge of its Li-ion battery is enough for 300 photos making, its body is made from metal, its sizes are 109 ( width ) x 64 ( height ) x 37 ( depth ) mm, and mass is 312 g ( including battery and memory card and without lens ). Camera can work in 0 – 40 degrees on Celsius temperatures range and relative air humidity range 30 – 90 %.

Package contains : Olympus PEN E-PL3 camera itself, Olympus FL-LM1 flash, Li-ion battery, charger, USB/Video multi-cable, strap on hand, optical disk with OLYMPUS Viewer 2/ib software, warranty card and user's guide. There also are kits with bundled photo-lenses. This camera is one of the cheapest cameras with interchangeable lenses, wherein it has relatively big sensor ( of the same size as top-level Olympus cameras have ) and can record Full HD video; it has no mirrors, its body is made from metal and it has compact sizes and small mass, so, it is useful in travels and shooting from hands ( especially with optical image stabilization ). Weak side of camera is small amount of dedicated controls, but this is a consequence of its compact size and design for novice photographers. So, this camera can be surely recommended for purchase, when there is need in camera with big sensor and interchangeable lenses and there is no wish to pay for Sony NEX and Canon EOS M cameras with their APS-C sensors.