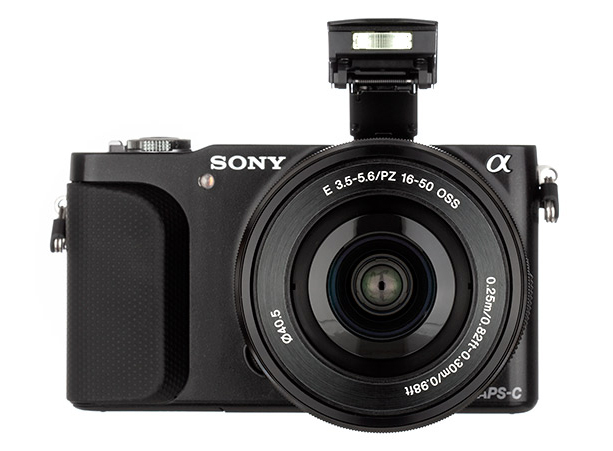 Lets meet today with compact mirror-less photo-camera Sony Alpha NEX-3N with APS-C sensor with 16.1 MP effective resolution and Sony E mount for interchangeable lenses. It can make photos with 4912 x 3264 pixels maximal resolution and save them in JPEG, MPO and RAW formats; and video in Full HD 1920 x 1080 60, 1440 x 1080 30 and VGA 640 x 480 30 modes and save it in MPEG-4 AVC/H.264 and MPEG-4 AVCHD formats with AAC stereo sound. Wherein ISO sensitivity levels are in 200 – 12800 range. Camera has no built-in viewfinder and has 3″ tiltable LCD display with 460.8 K dots resolution and built-in flash.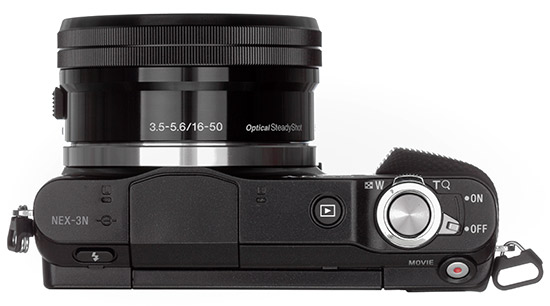 Camera supports automatic and manual focus change, exposure and diaphragm settings; it can be used for astronomical photos making. It saves data on Memory Stick Pro Duo, Memory Stick PRO HG-Duo, SD, SDHC and SDXC memory cards; and does not support Wi-Fi connections for data transfers and remote control. It has following connectors : USB 2.0 for data transfers and Li-ion battery charging, HDMI D Micro and DC input for powering from electric line and battery charging. Its sizes are 112 ( width ) x 64 ( height ) x 36 ( depth ) mm and mass is 210 g ( only camera body without lens, battery and memory card ).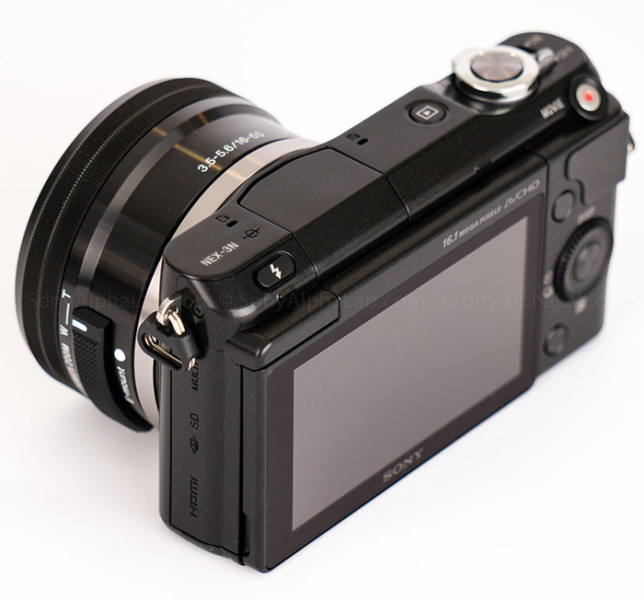 Package contains : Sony Alpha NEX-3N camera itself, Micro-USB cable, power adapter, strap on hand, 1-year warranty card and user's guide; there are also kits with bundled lenses. It is very functional compact mirror-less camera : it has APS-C sensor ( larger sensors are usually built into heavy mirror cameras ) and it can record Full HD video; so, if there are enough money for purchasing of this camera, then it is the best choice. But if APS-C sensors of Sony are too pricey ( this company never set low prices on its products, but usually have very good quality ), then there is ability to look on Olympus and Panasonic cameras of such type with Micro Four Thirds sensors.