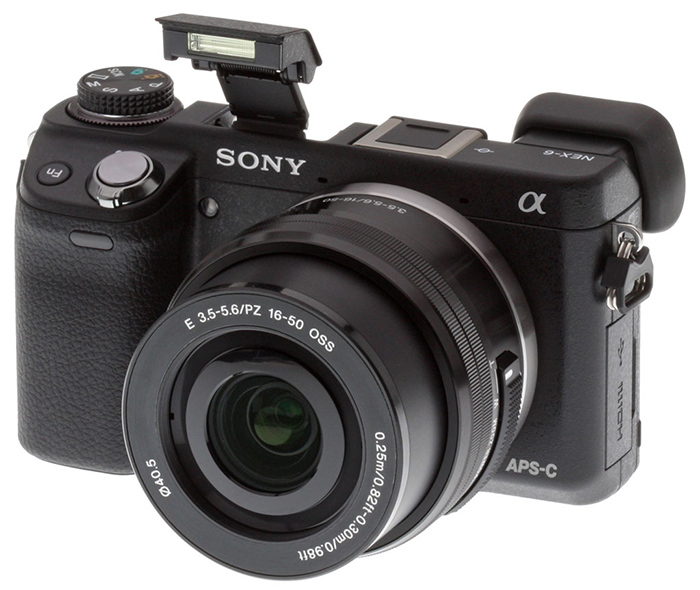 Today we will talk about compact mirrorless camera Sony Alpha NEX 6, equipped with electronic viewfinder, built-in flash and CMOS APS-C sensor with 16 MP effective resolution. Interchangeable lenses are attached to camera via Sony E mount, manufacturer does not tell what type of image stabilization is used, but, probably, it is optical or performed via sensor shifting ( unlikely, that camera of such level would use digital stabilization ); manufacturer also does not disclose information about used graphical processor, but, most probable, it belongs to BionZ family. Camera can make photos with 4912 x 3264 pixels maximal resolution and save them in JPEG, RAW and RAW+JPEG formats; it records video in Full HD 1920 x 1080 60/24, 1440 x 1080 30 and VGA 640 x 480 30 modes, saving it in MPEG-4 ( with AVCHD or H.264 image encoding ) format with stereo-sound recording via built-in microphones. Wherein ISO levels are in 100 – 25600 range, it has built in flash and viewfinder; Sony removed touch function from screen in this model, and left tilting, 3″ size and 921 K dots resolution.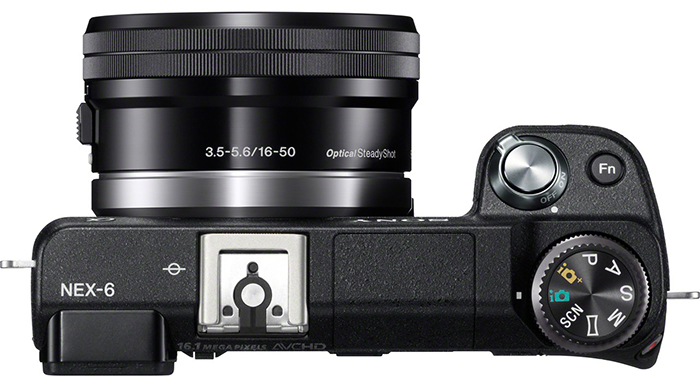 Camera saves photos and videos on Memory Stick Pro Duo, Memory Stick PRO HG-Duo, SD, SDHC and SDXC ( UHS-I ) flash memory cards; it has Wi-Fi connections support for remote data transferring and control. Sony Alpha NEX 6 supports automatic and manual focus, exposure and diaphragm control and can be used for astronomical photos making. Following connectors are installed on it : Micro-USB 2.0 for data transferring and Li-ion battery charging, HDMI Mini Type C and Hot Shoe; one charge of battery is enough for 270 photos making with viewfinder. Camera sizes are 122 ( width ) x 71 ( height ) x 28 ( depth ) mm and mass is 286 g ( only camera without lens, battery and memory card ); its body is made from metal. Sony does not provide information about operating conditions, but, probably, they do not differ much from other cameras : temperature in 0 – 40 degrees on Celsius range and relative air humidity in 10 – 90 % range.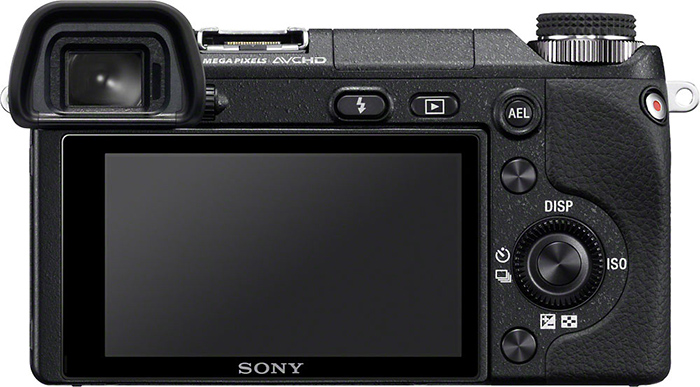 Package contains : Sony Alpha NEX 6 camera itself, USB cable, Li-ion battery NP-FW50, recharger AC-UB10, shoulder strap, caps for body and viewfinder, CD-ROM disk with software, 1-year warranty card and user's guide; there are also kits with included lenses. Camera is great, giving very good image and video quality, only in JPEG there can be noticeable amount of compression and processing artifacts; wherein it costs as entry-level mirrored cameras, but gives APS-C sensor and semi-professional functions in compact, light and tough body.