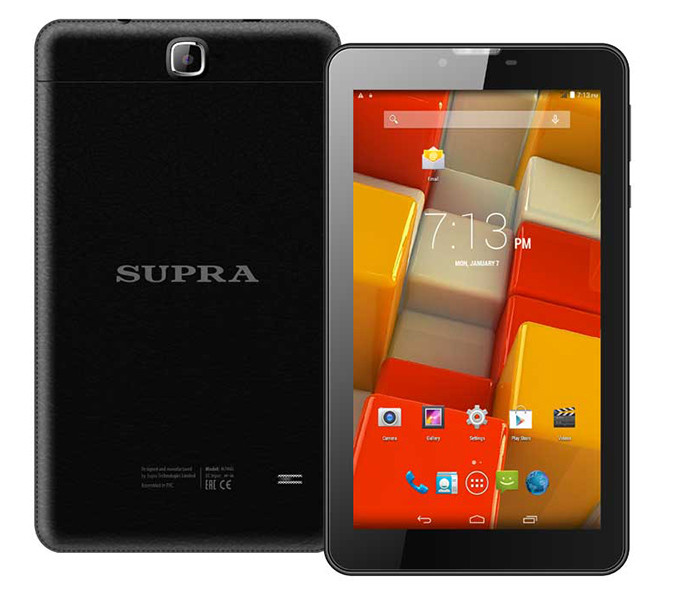 Company Supra recently released new tablet PC M74NG, having 7″ multitouch IPS screen ( with 1024 x 600 pixels resolution and 170 PPI density ), support of 3G connections, satellite navigation, Android 5.1 OS and other modern functions and costing around 50 USD. In it following is built in : 4-cores MT 8321 processor, working on 1.3 GHz frequency; 512 MB of RAM; 8 GB of built in memory with ability to extend via Micro SDHC flash cards with capacity up to 32 GB; and ability to use as cell-phone with 2 SIM cards. Tablet can work in 2G and 3G networks, without 4G support; GPS navigation, without GLONASS support and acceleration sensors are built into it.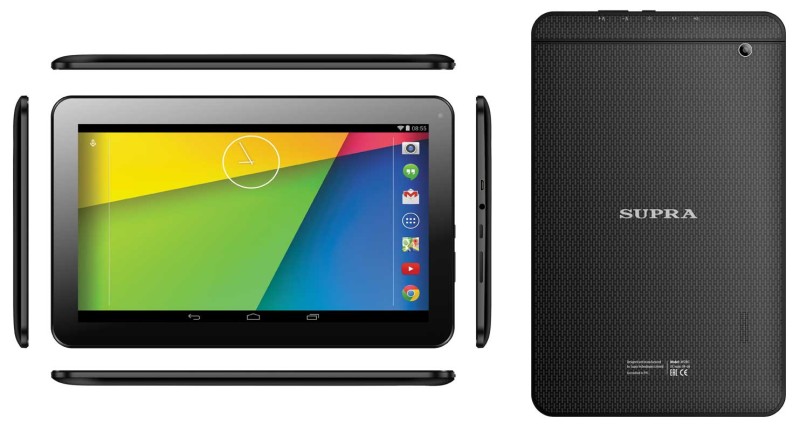 Just for the check in SUPRA M74NG two cameras are placed : 0.3 MP frontal one and 2 MP main one; it can establish Wi-Fi ( IEEE 802.11 b/g/n ) and Bluetooth wireless connections for remote data transferring and communications with other devices. On external panels of tablet following modules can be found : USB port for connection with computer and other devices plugging via OTG; TRS 1/8″ mini-jack output for headphones; power switch and volume control buttons; and speaker, playing mono sound. It is bundled with Li-ion battery with 2600 mAh charge, which is enough for 4 hours of work; its body is made from plastic; device sizes are 188 ( width ) x 108 ( height ) x 10 ( depth ) mm and mass is 270 g.
Package contains : SUPRA M74NG tablet PC itself, USB cable, USB-OTG cable, recharger ( 2A and 5V ), 1-year warranty card and user's guide. All in all for such money tablet is great; there is ability to wish for 4G, GLONASS support, larger RAM size and other functions, but price will increase accordingly with them. Manufacturer does not tell which graphical chip is used, if used at all ( maybe devices uses software rendering on its 4-cores CPU ), otherwise tablet is great for such money.