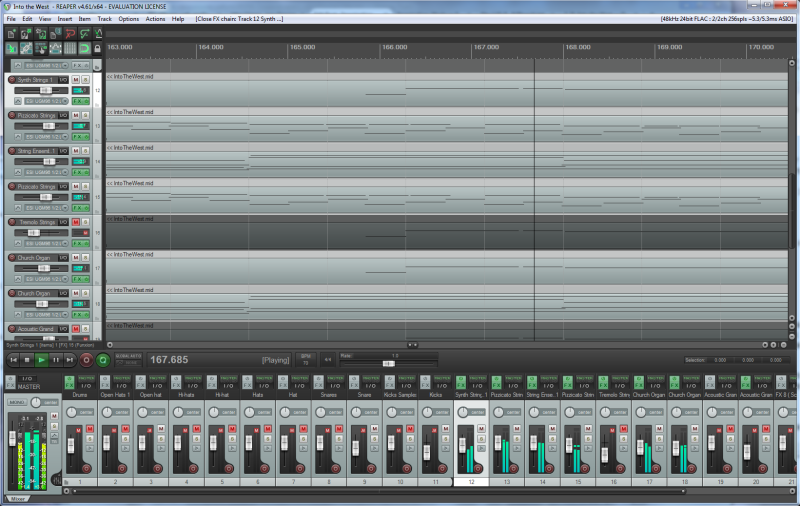 … What can you see
On the horizon?
Why do the white gulls call?
Across the sea
A pale moon rises
The ships have come to carry you home …

Today we will talk about creation of variation of composition Into the West from The Lord of the Rings film in DAW REAPER. In addition to already confortable FM synthesis and effects we will use VST instruments MDA Piano and DSK Strings and compressor to keep in control dynamic range of main instrument. I took MIDI notes from Internet, thank you goes to their original author; in them there are 13 tracks, with simple MIDI instruments everything sounds more or less good, but with rich in frequencies and movement sounds of DAW there is a mess, so I left only 6 of them. Among them there are : 2 plucked strings instruments ( hybrid synthesizer Xenobioz Funxion with preset Pianoid VeloSens and reverberation effect and it again with Muted String preset and reverberation ); 1 atmospheric and basses instrument ( Xenobioz Funxion + modified preset Flute and DSK Strings with preset Simply Viola, to both of them I applied reverberation, this way one composite sound is produced and it them reflects in the hall, and phaser ); 1 piano ( MDA Piano + preset School Piano + reverberation ); 1 basses instrument ( DSK Strings + Simply Viola + reverberation ); and 1 singing instrument ( Xenobioz Funxion + modified preset Royal + reverberation ). Via this link you can download completed composition in FLAC format and archive with project file and sounds : Into the West ( The Lord of the Rings ) in DAW REAPER.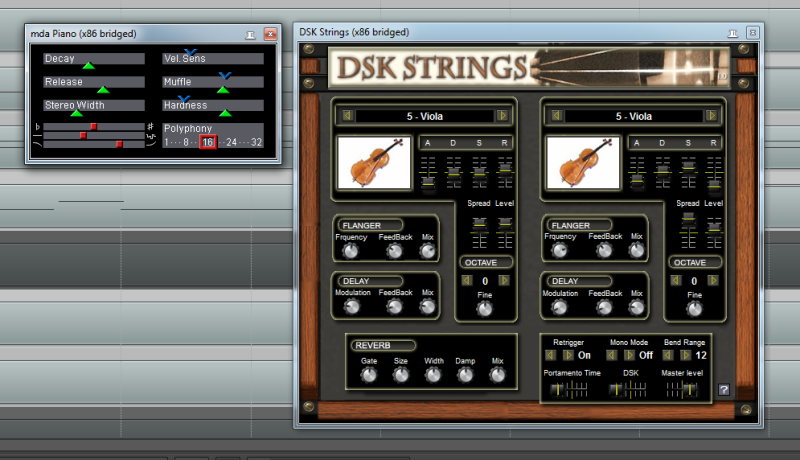 DSK Strings generates sound from recorded instruments samples; reverberation is implemented in it in not a best way : when notes are ended and at rapid start of next ones, reverberation does not completes in time and is interrupted with new notes beginning, this creates hearable noise and clips, so it is better to disable built-in reverberation in DSK Strings and use external effect for this. MDA Piano synthesizes sound via FM synthesis, MDA also has VST instruments ePiano and DX10 Synth, which create interesting sounds as well. For reverberation and phaser effects I used VST plugins, which come with ESI sound card : I like them more, there is ability to use built-in in REAPER effects instead of them or download from Internet VST plugins and experiment with their controls.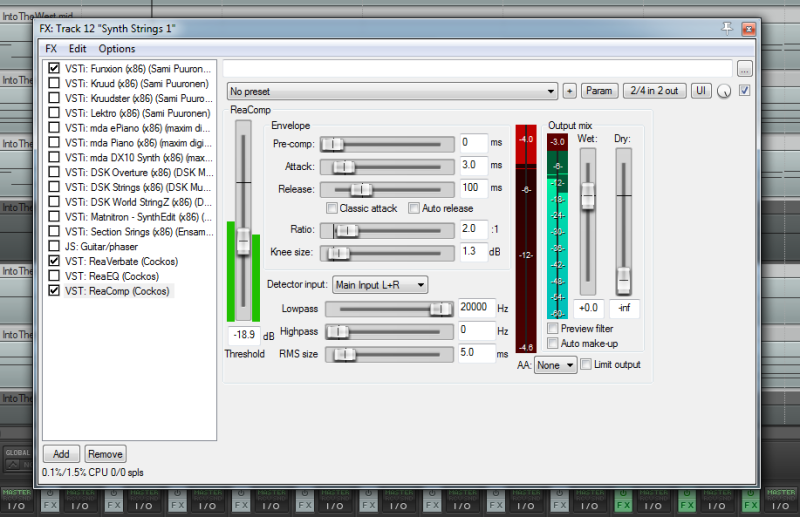 I did not used drums in this project, because they do not fit to this composition : it is ready and completed without them and they are excessive in it. Also I did not used tracks automation, because it is not needed. Main singing instrument has on 1 – 2 kHz frequencies sounds, which are far too loud, than other sounds, on some notes and start to cut hearing with their loudness; equalizer without automation does not fit well to them, because volume of these sounds is decreased with it in areas, where they are not on the peak. So, I used compressor to them with settings, allowing it to smoothly decrease volume of the peaks and not touch other places of instrument's playing; all in all it worked out good.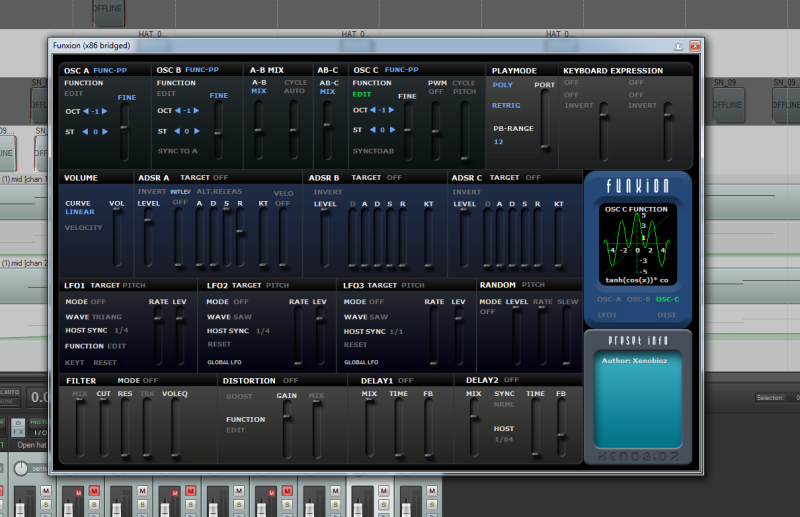 Then experimenting with balance of instruments volumes, so that they play in symphony and does not try to silence each other, than another small amount of strokes and tweaks and composition sounds, with subwoofer or multi-band speakers or headphones it should be completely good. That is all for today, if you have any questions, then ask them in comments to article. I already know which composition I'll create next time, see you in the broadcast.