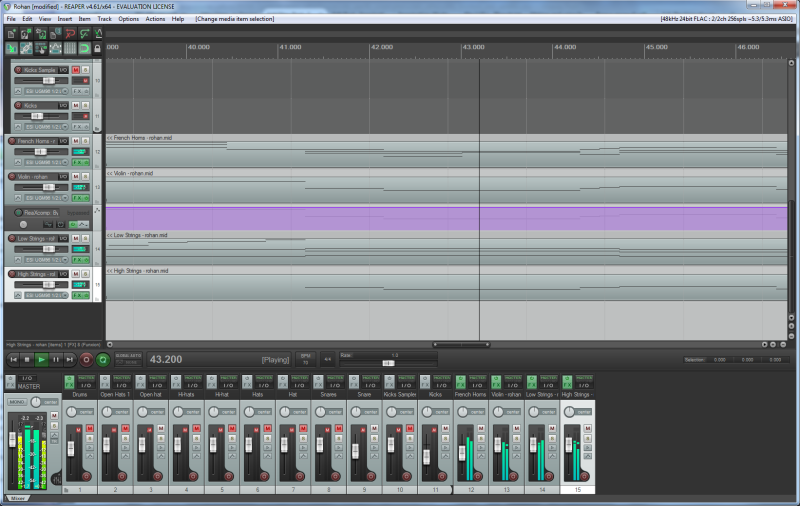 Music from The Lord of the Rings inspires, lets continue creation of compositions from this film with soundtrack "The King of a Golden Hall ( Rohan )" in a DAW REAPER. MIDI notes I downloaded from Internet, thank you goes to their original author, this time in tracks and notes themselves there was almost no need to change anything : everything already worked. Only for main instruments I applied band compressor ( it compresses only part of frequencies, instead of a whole range ) and applied automation to it to switch it on only in needed parts, so that it will not touch areas, which play good without it. In composition there are only 4 tracks : wind instruments ( sampled synthesizer DSK Brass with preset French Horn, low-pass filter to remove high frequency noise and ringing and reverberation ), violin ( DSK Strings with preset Violin and reverberation ), low frequency string instruments ( DSK Overture with contrabass and cello + phaser + small reverberation ) and additional string instruments, playing only in key parts of composition for its strengthening ( DSK Strings with viola and harp ). Via this link completed composition in FLAC format and archive with project file and sounds can be downloaded : The King of a Golden Hall ( Rohan, The Lord of the Rings ) in DAW REAPER.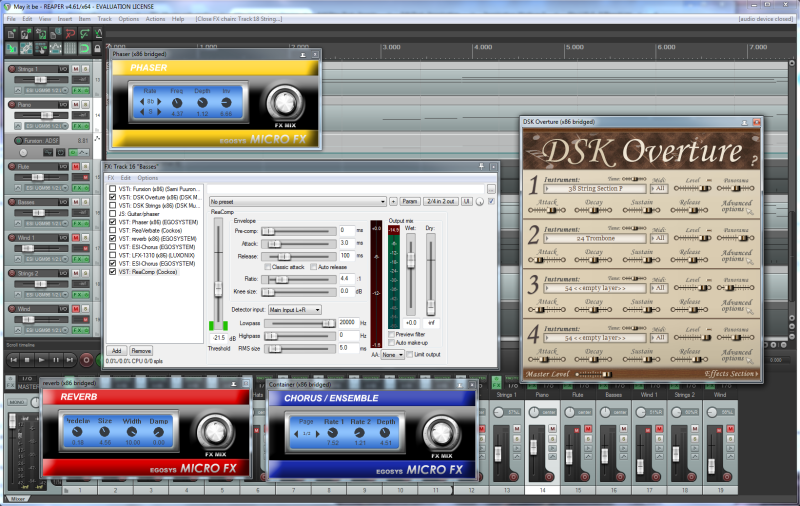 For reverberation and phaser I used VST plugins, coming with ESI sound card, for band compressor built-in effect of REAPER and for low-pass filter scripted effect of this DAW. All in all creation of this composition is much easier, than other ones : tracks and MIDI notes are of high quality, there is ability to attach instruments and effects, make small adjustments and strokes and composition plays. I did not added drums to it, because it plays without them and they are excessive in it.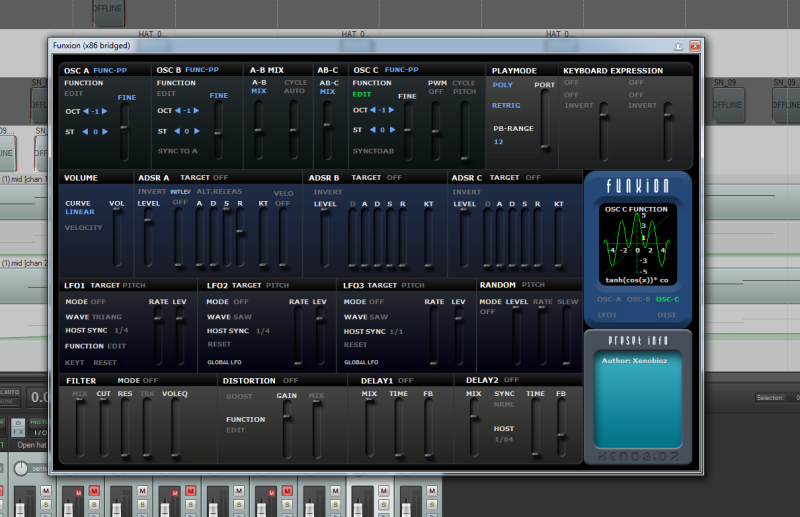 Then small balancing of instruments' volumes, so that they play together in composition and do not try to silence each other; in this sound track I did not moved instruments in stereo picture, because there are not much of them and their movement would cause emptiness in other channel. Then small amount of listens, render of the project into FLAC file and composition ready. Next time I'll continue work in this direction and will create variation of other composition, see you in the broadcast.