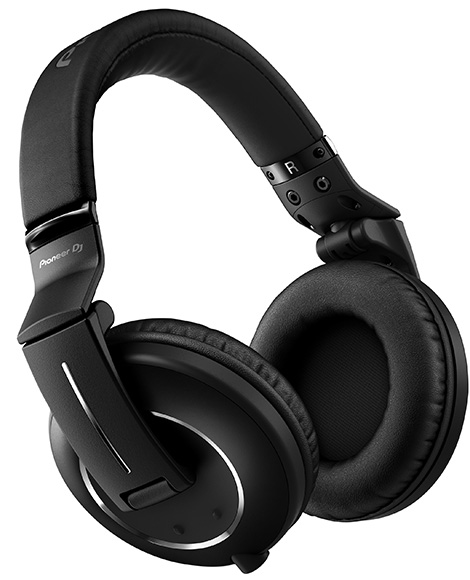 Company Pioneer presented professional novelty HDJ-2000MK2 – 50 mm dynamic monitor headphones with 5 Hz – 30 kHz sounds frequencies playback support, closed back acoustic architecture and 3500 mW max input power. Their impedance is 32 Ohms, sensitivity is 107 dB and mass is 298 g; cable is connected to only 1 of the cups, it is detachable; there are 2 wires in package : coiled one with 1.2 m length, which can be stretched to 3 m, and 1.6 m straight one; they both are connected to sound source via 1/8″ mini jack connector with gold-plated contacts. Headphones construction is foldable for convenient storage and carrying, they are supplied in 2 color variants : black and white.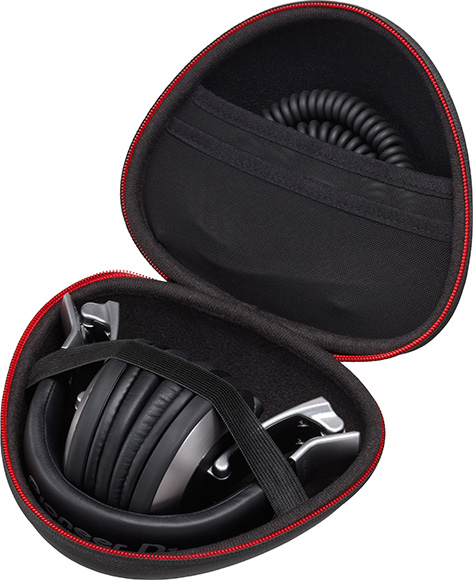 Manufacturer tells about additional measures, taken for amplitude-frequency characteristic evening; earspads and headband are covered with soft material for comfortable wearing during long-time listening; additional comfort is provided by auto adjustment mechanism for users with different heads sizes. Package with Pioneer HDJ-2000MK2 headphones contains : case for protection from damage during storage and carrying, screw-on adapter to 1/4″ jack connector also with gold-plated contacts, warranty card and user's guide.
Headphones are great, designed for professional use by DJs and have everything, needed for this : wide reproducible audio frequencies range, high maximal input power, good sensitivity and large membranes for high-quality basses reproduction. Their price corresponds to this : around 430 USD, for professional functions of Pioneer HDJ-2000MK2 it is not high, but for high-quality in-home sounds and music listening there is ability to buy much cheaper 40 or 50 mm monitor headphones with high enough characteristics.