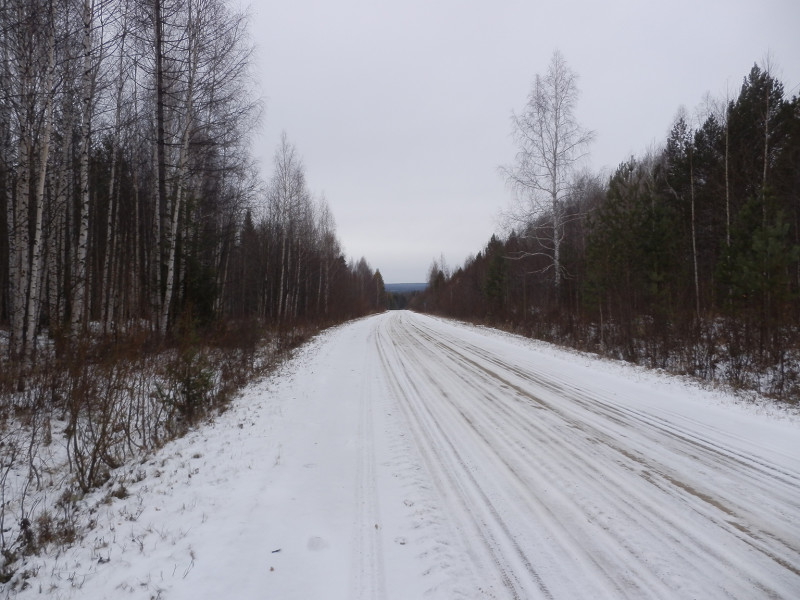 Once upon a time at the cold Autumn day I rode to Shunuth mountain, that was yesterday! Weather favored : at Wednesday and Thursday it was very cold in this area and everything froze, at Saturday at morning and daytime temperature was around zero and everything is not blockaged with snow yet. At Thursday in the cold I was slightly blown and rode at this morning with small hum in the head with not very high speed. Road to Zuzelka village did not caused any difficulties, on the uphill over Azov mountain I started to upheat myself and cold started to retreat. Further along the way there are 6 km of asphalt, then frozen clay, which now is rideable through. On the way I met 3 hunters with guns, which asked me : "Didn't you saw gonschacks?" – "Whom?" – "Dogs!" – "No, I didn't saw them," – and rode further along my way. Clay area is elongated on 2 – 3 km and alternates with frozen puddles-skate rinks, on them I stretched a couple of times : how without this in such a journey. Next to the Large Lavrovka village relatively calm frozen dirt road with stones leads, which only rarely crossed by waves of dirt. Village itself is small with only around 10 – 15 good looking houses in it.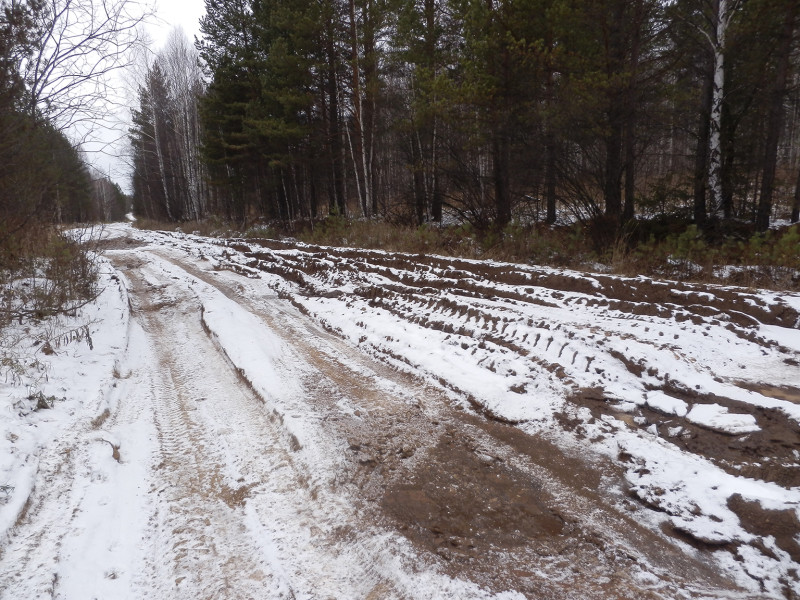 After it field goes on, on the southern border of which frozen grassy road is located with breaking crust of ice on the puddles, it leads to the forest. In the forest I oriented with map, which I draw ahead of time, and compass. In one area I turned to the north and rode 3 – 4 km on road, I met bridge through river and cordon near field on my way, I passed them and after some time road turned to the east, I have no need to ride in this direction, understanding, that road leads me in a wrong way, I turned back to the place on which I step off from more trodden road. After some time it lead me to the field and the same cordon, that is visible in distance : there was ability to pass through it and arrive to the right path, now I'll know this, in case if I'll need this. Further ahead frozen grassy road goes on, which is quite rideable on the bicycle.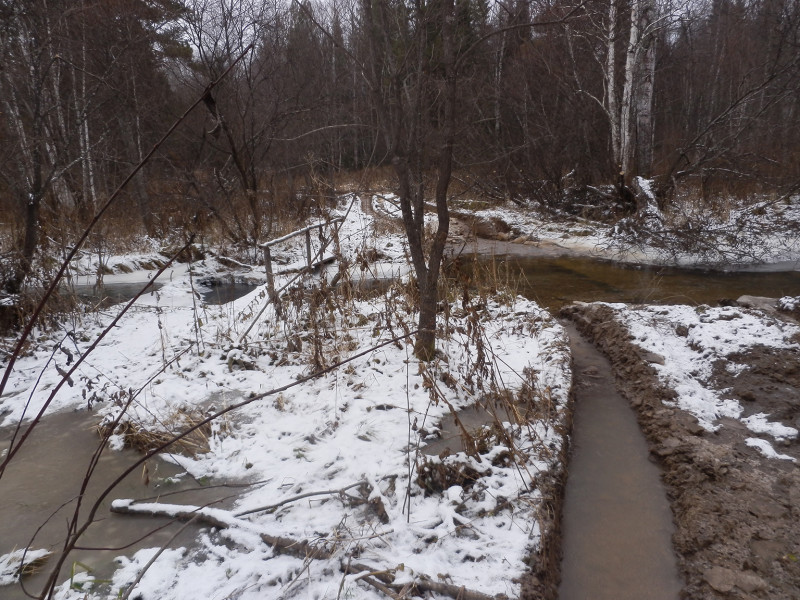 After a couple of kilometers frozen skate rinks on the roads-rivers or rivers-roads go on, knee or waist deep in some places, it is good, that everything froze, because at 0 degrees on Celsius drench boots or find yourself these knee or waist deep in the water is not quite Feng Shui. Closer to Shunuth roads-rivers are frozen only partially and on one or both ruts brooks flow. In some places, waiting for me, insidious ice breaks under bike : these place I walked on the frozen road sides. In one place road is crossed by 1 – 2 m wide river, there is ability to pass it offside from the road by jumping from one bank to the other. Next uphill, rocks on the sides of road and on it itself and brooks flowing towards me go on : I'm on the right way, I'm going there, from where rivers flow. On one of the crumbling ice jams I capitally slipped off and landed with my right side on the bike frame in the area slightly higher than liver, breaking plastic food jar – but this is ok, there are no adventures without this. After 2 – 3 km road became dry and there was ability to again ride on the bike on it, such uphill goes on for 3 – 4 km and road rests in the another one, which goes from south to north. In the southern direction road goes slightly in the hill, so I rode slightly on it, but my feeling told me that I do not need to go there and I remembered from the map, that there is no need to go to south at all. I turned to the north and after 300 – 400 m met sign : "Especially protected area Shunuth-Rock mountain," – oh, yes! Northern road went down – I do not need there, western road went up – I need to go here. After 1 – 2 km I met Old Man Rock sign, after another 300 m rock itself. I made some photos, recorded video and admired the view. After it road with the sign about Shunuth Mountain, that leads to the north, goes on, it is covered knee deep with snow. Wet rim in the snow and wind and cold started to freeze and to stop rotating, by freezing up with V-brakes on the front wheel, I rotated it a couple of times and broke icy connection, further on the way in the snowdrifts front wheel did not stopped movement. After around 100 m I arrived to southern Shunuth rocks.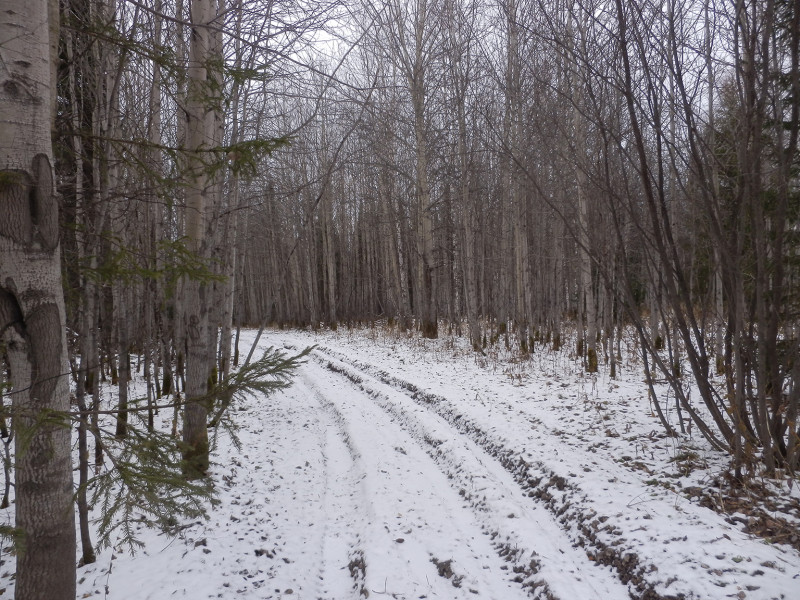 Winter already took its frontier on Shunuth. From the west cold wind blows. I took with me my raincoat : even this can be anticipated from Ural's weather, and it excellently protected me from wind blows and saved warmth. And I saw tops of the trees and areas open on tenths of kilometers, sky is within reach of a hand. Made some photos, drank hot tea and ate banana. Sun looked out from the clouds. And I continued to make photos and record videos and accrete with my soul to this view and let in view, sky, air, snow, rocks inside of me. So I've been there for a half an hour, exactly for this I rode here, oh yes, I made it! This is exactly what I needed so much.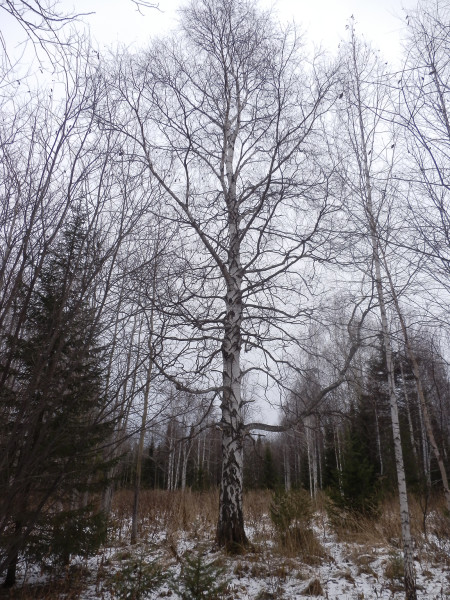 With quite different mood and being quite a different man I rode home. Now downhills from Shunuth, on which all ice scrapped off from front rim and rear disk. To the south, then to the east again and winter started to retreat : again roads-rivers flow and stones look out from under the ice. Downhill from mountain is much easier, I rode on my traces, without any problems started to approach cordon near Large Lavrovka, Sun set around 2 hours ago, above the forest dusk thickened, I rode past cordon and arrived to the turn, on which I rode to the north. It became completely dark.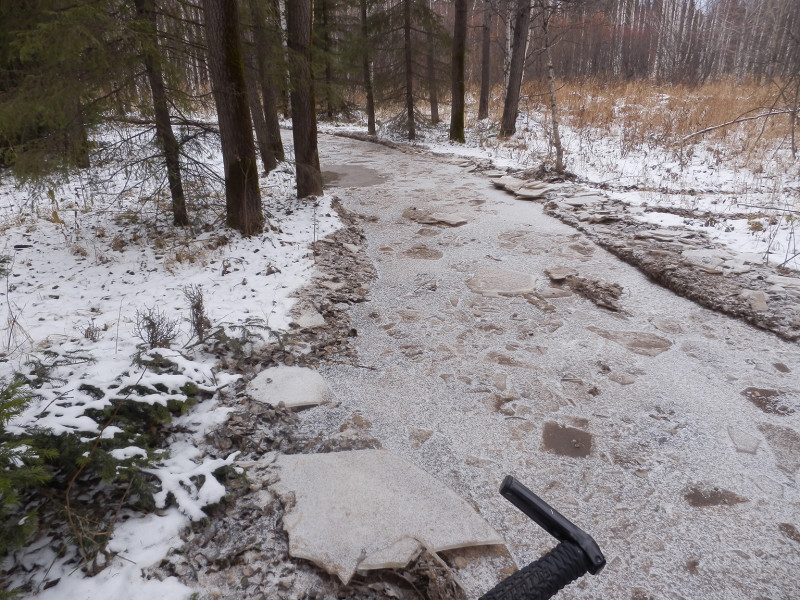 Road between field near Large Lavrovka and cordon forms circle with 2 – 3 km length and in the darkness it is easy to start riding in circles on it, which I made. First I saw 2 pairs of protectors of bicycle wheels and thought : "Who decided to follow my steps here?" – but then understood, that this is quite little likely and this is I again ride to the north-west to Shunuth, this time in the darkness. So, I decided to orient on compass, instead of bicycle wheels prints, but after n-teen of my falls and waking ups with bicycle it started to oftenly confuse north, south and east and west : "O-o-o, now here are 3 pairs of bicycle protectors prints, now I pave fourth one, here is the whole bike path formed in these backwoods, there is need to look as if 'other' bikers would not rode on me," – panic waves started to approach me, but I calmed them down with that I'll stay in the forest for a night in a extreme case and will find right way at morning with sunlight, thank to Shunuth, which protects this area from west ( winds here are mostly western ), still not frozen rivers bring warmth and humidity and forest also protects from wind and keeps warmth, so, even at nights at the end of October here is very warm and, wrapping in the spruce branches, here is ability to sleep for a whole night without problems. Moon looked out from clouds, she recently rose and was somewhere on the south-east, I need to go there, so, I walked to her and she took me off from this "vicious" circle.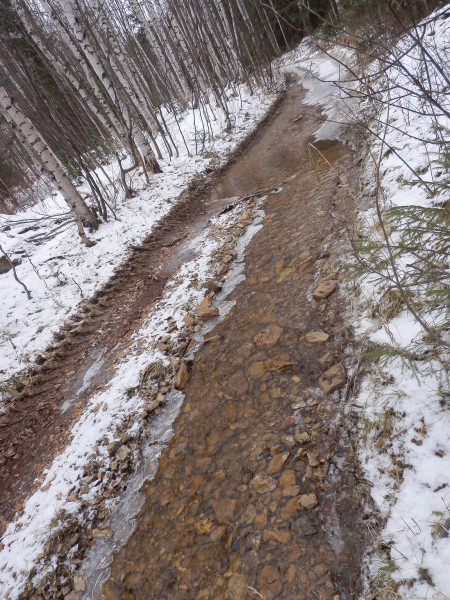 On the way from field to Large Lavrovka I a couple of times ( to the full bowl ) slipped on the ice and fell on it, braking its crust and falling with my left boot and basing on my left hand in the water, so, left boot and mitten was completely wet from this time, right boot was moist, but not wet. On the way I met cross-country jeep : there is ability to imagine what driver thought, meeting bicycle rider at this time in these backwoods. After village on the open area and to the south from Shunuth cold western wind started to blow and it started to purge wet left boot on the speed. But no cold and small freezing of legs did not upset me after this. On the puddles-ice skate rinks I stretched a couple of times more and looked on "Austerlitz sky" and further my way went without falls. I set my wheels on the asphalt : "Oh, ye-e-es!" – road to the Azov mountain here mostly goes downhill and I took a pleasure at night on this speed, uphill near mountain did not caused any difficulties this time for me. Hello nighty Azov, hello lighting Zuzelka, good night falling into sleep Polevskoy.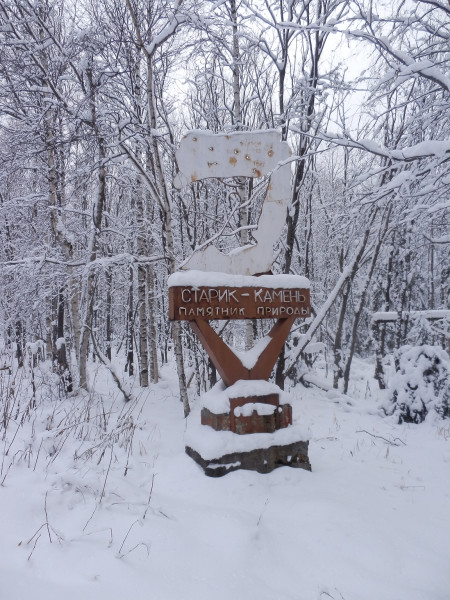 Thank you to the Ural's weather, the thing, that I reached Shunuth is 50% its merit, because it froze everything at Wednesday and Thursday, and all hardly rideable clay and dirt and roads flooded knee or waist deep in some places became calm; at this day it was -2 – 0 degrees on Celsius in area; and these places are still not covered by heavy snowfalls. Thank you to my bicycle, that withstood all this without any complains : all this way and all these falls and wakings up. Thank you to MERIDA, which creates bikes, that withstand all this ( but, fairness for, there is need to note, that there is not much left from original bicycle ). I was on the southern Shunuth rocks, there are also middle and northern rocks, they are even taller, there is road to them, but it was covered with knee deep snowdrifts this day and, if to walk to them, then there is need in tent and food supplies, because there were before sunset hours at that time on Shunuth, so, I'll ride and walk to them next Spring, when daytime will be longer and winter freezes will pass : or at the beginning of Spring, when snowcrust will be thick and will withstand bicycle, or at the middle, when roads will more or less melt and it will be below zero at night and around 0 at daytime, or at the end of a Spring, when there will be heat and clay and roads will dry. There will be need to make vaccination against tick-borne encephalitis at this winter, to be prepared for such rides. And I'll buy more shock-resistant compass, so that I'll always find my way there and back again, maybe I'll buy something with electronic satellite navigation. This trip – this is exactly what I needed so much, next in the Winter up to next Spring I'll ride on the bicycle mainly locally in Polevskoy and Yekaterinburg and near them closer to civilization and will become acquainted with some winter-time sportive transportation. See you in the next adventures!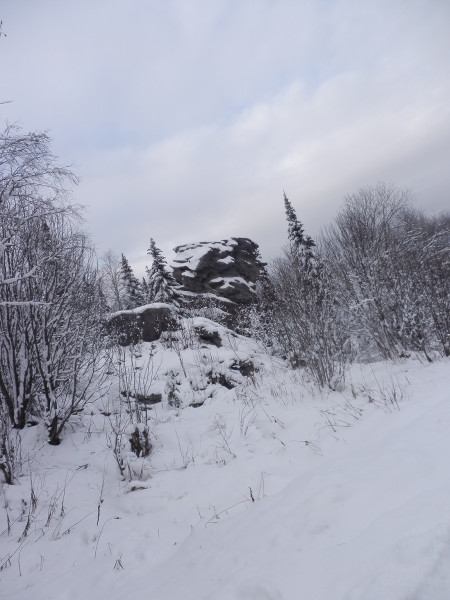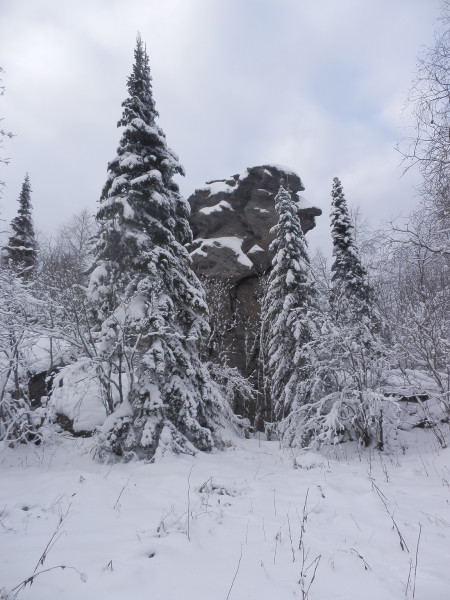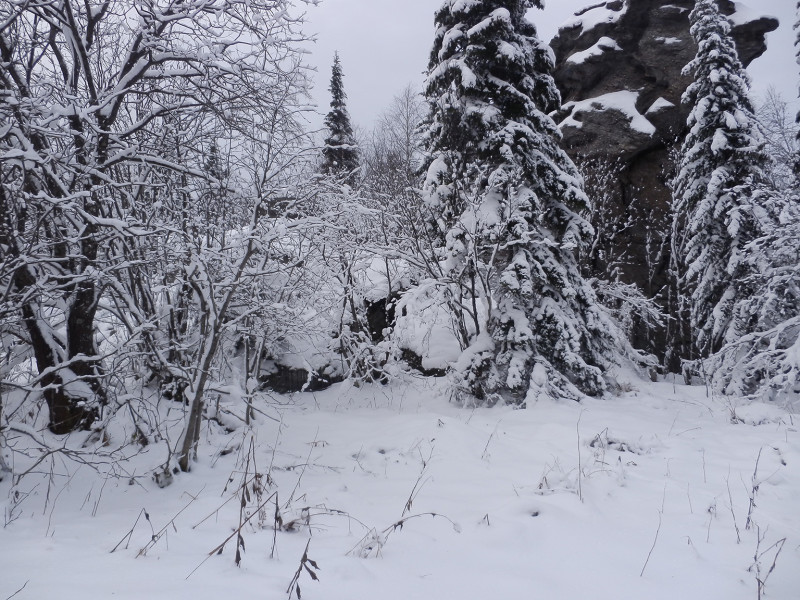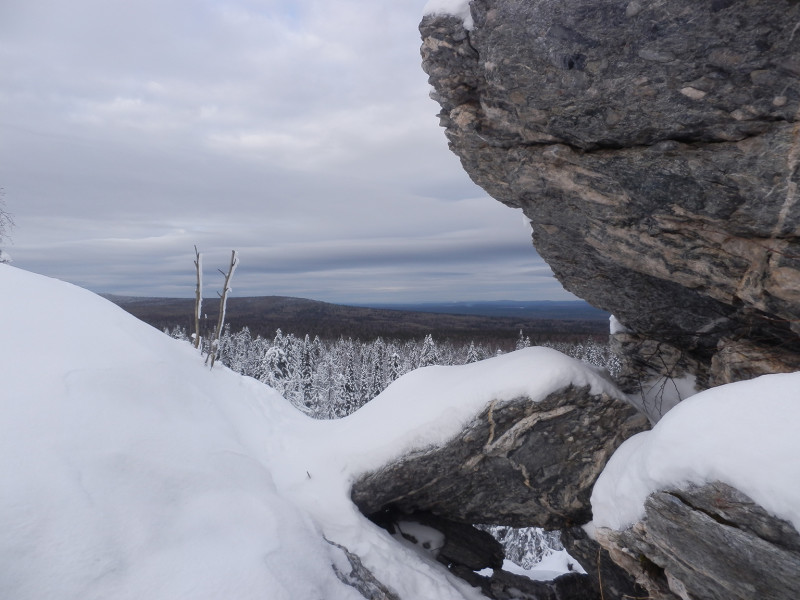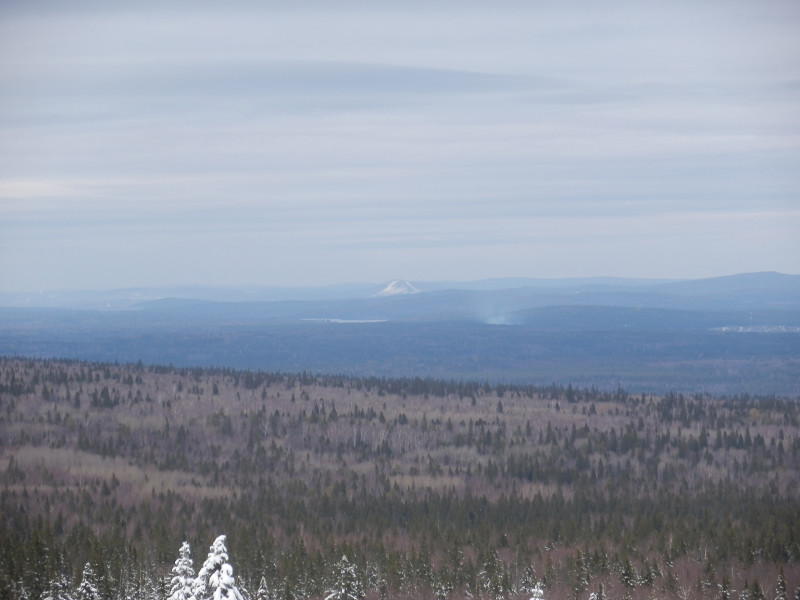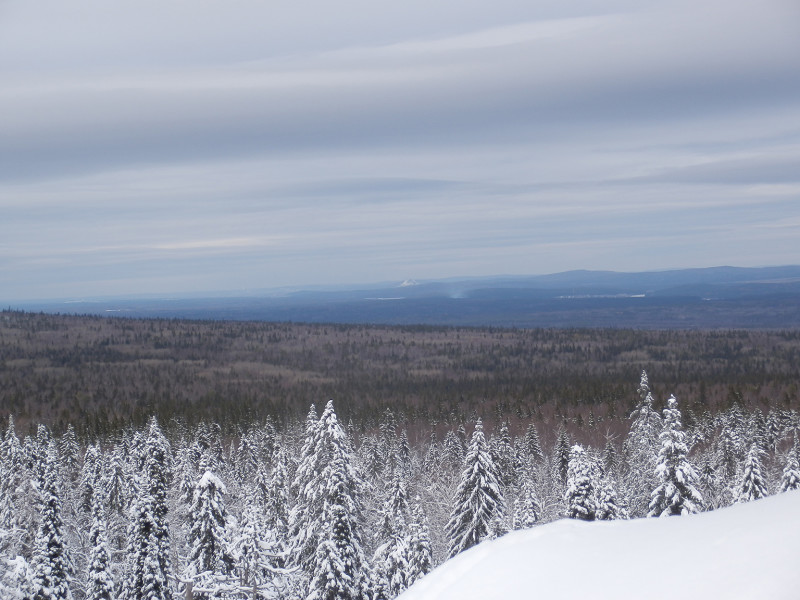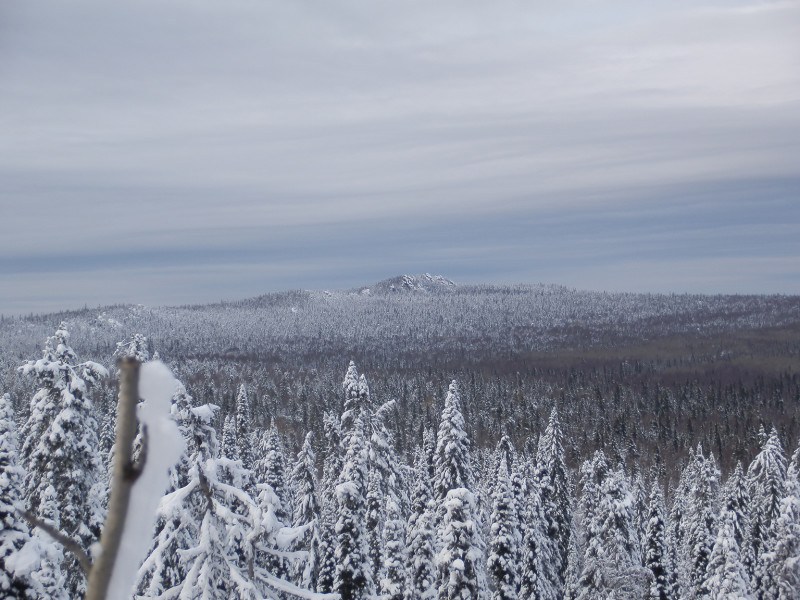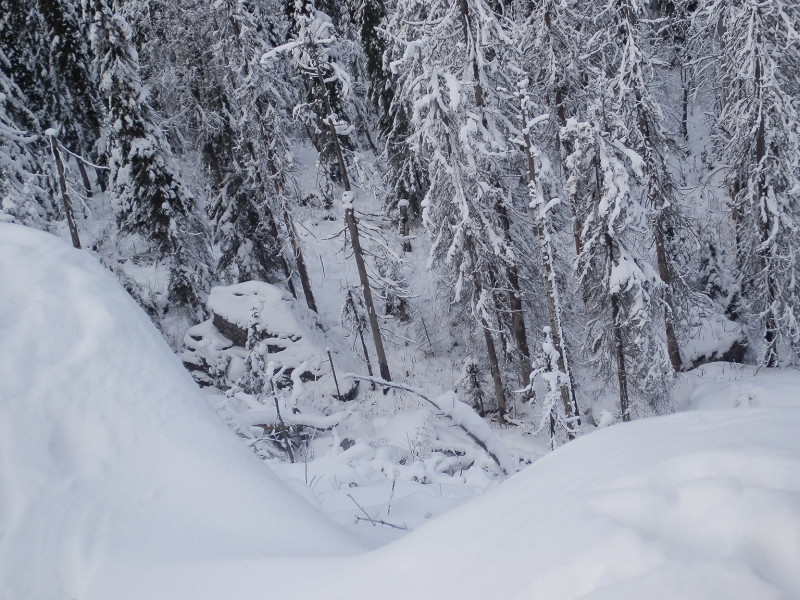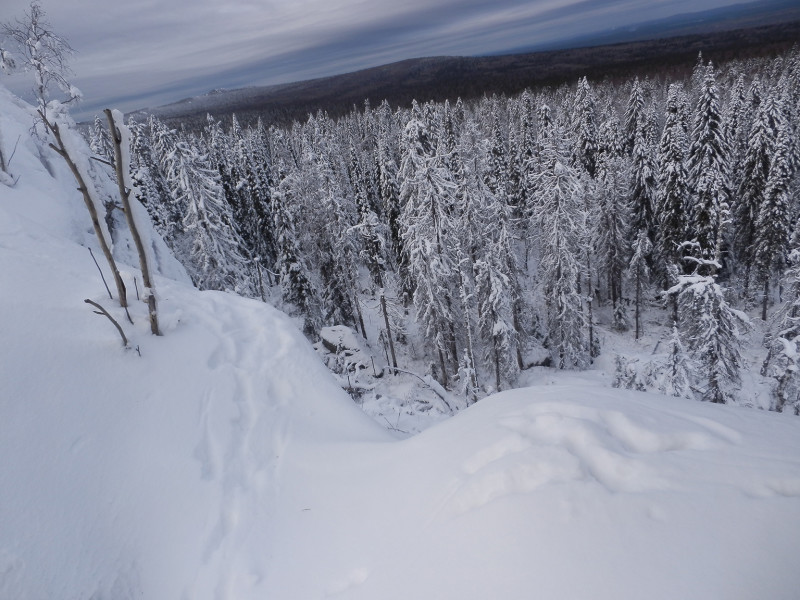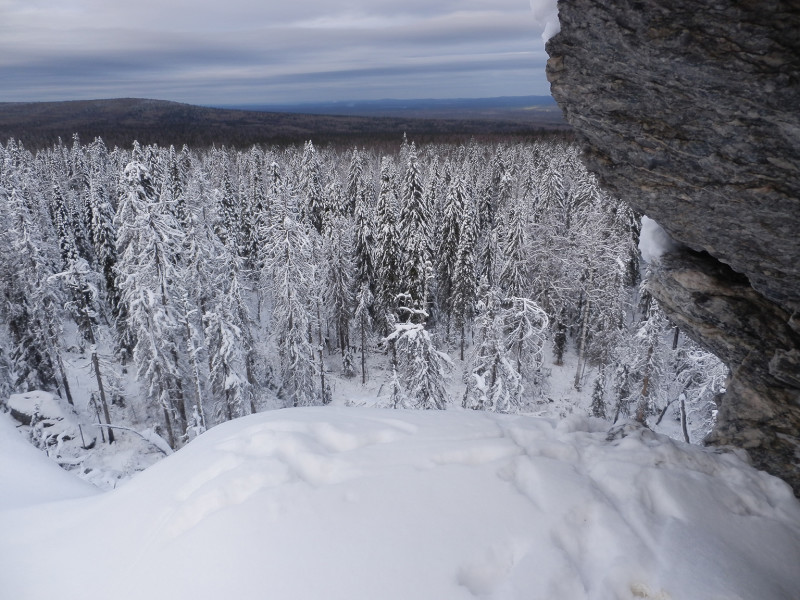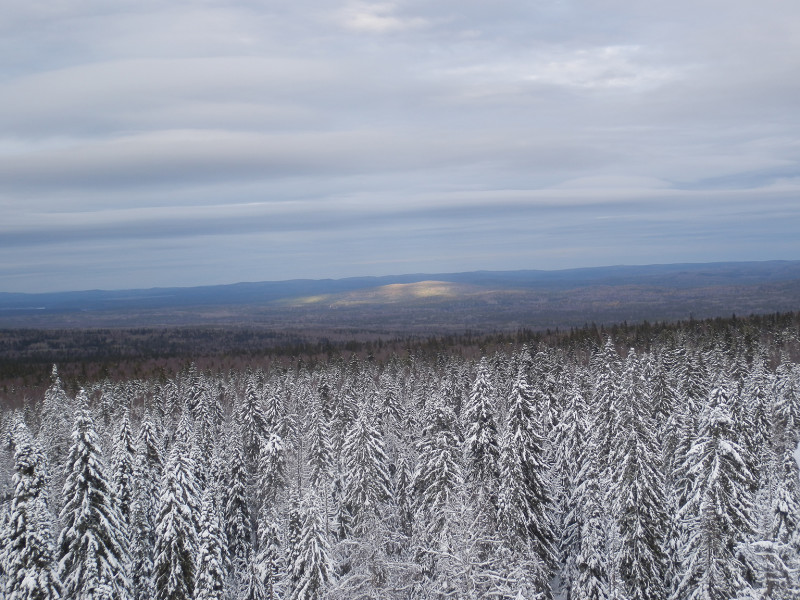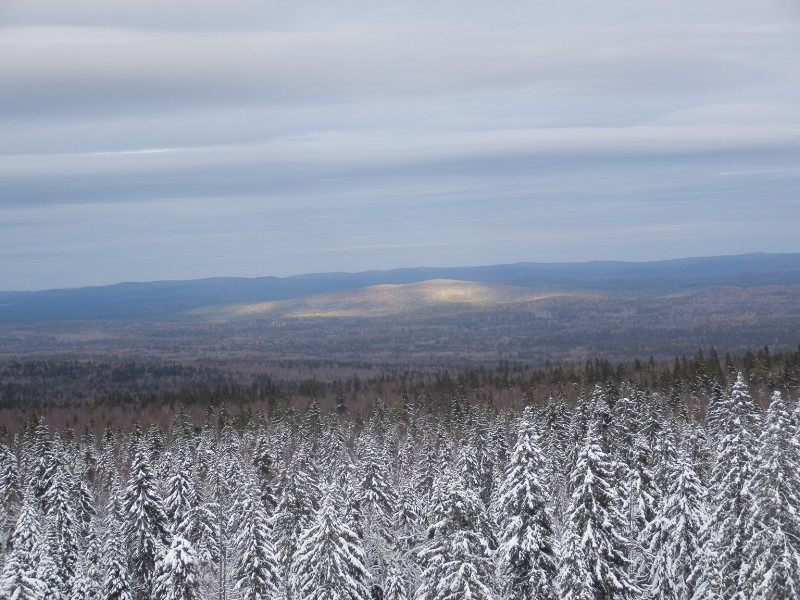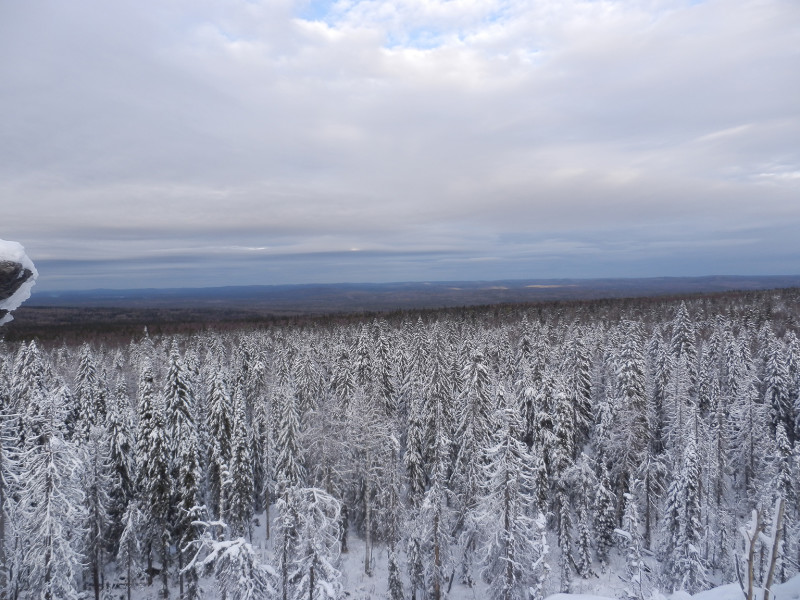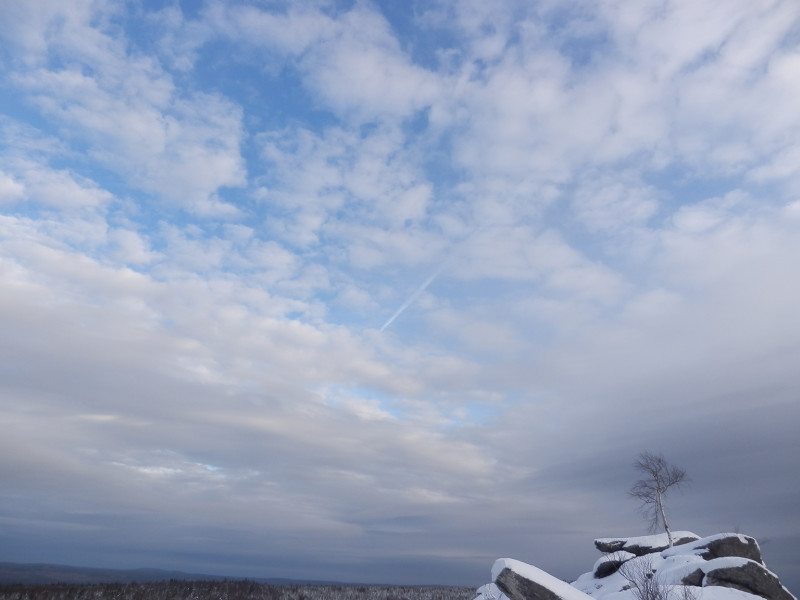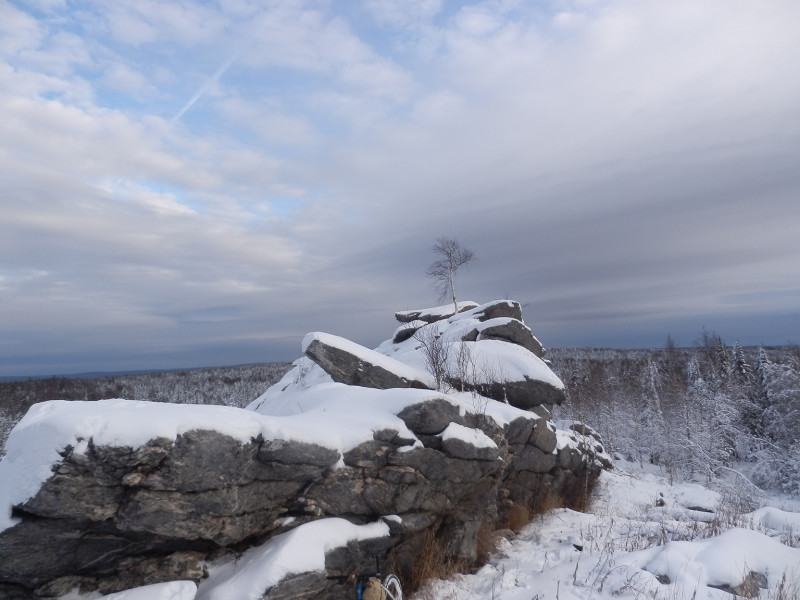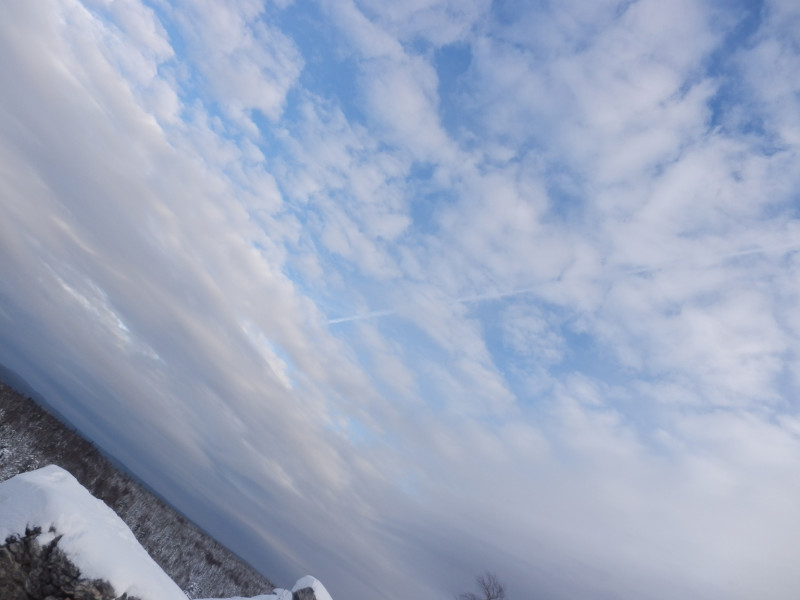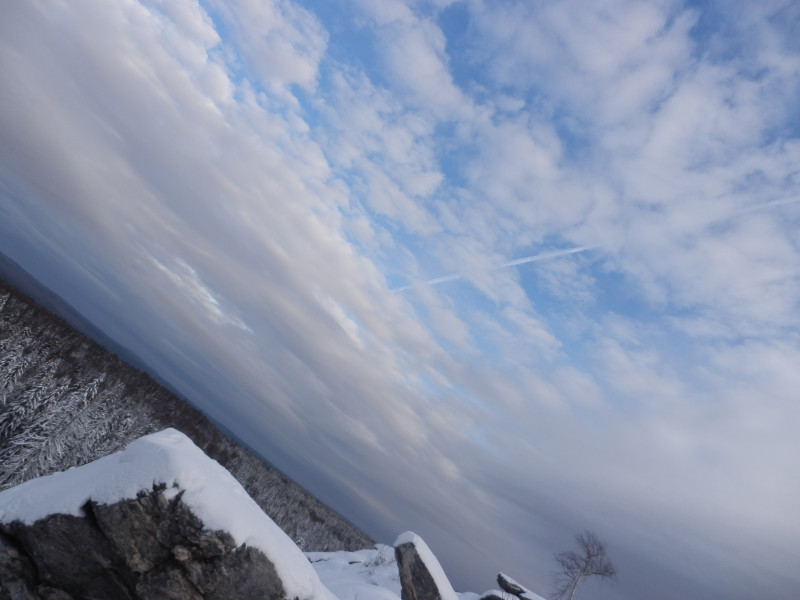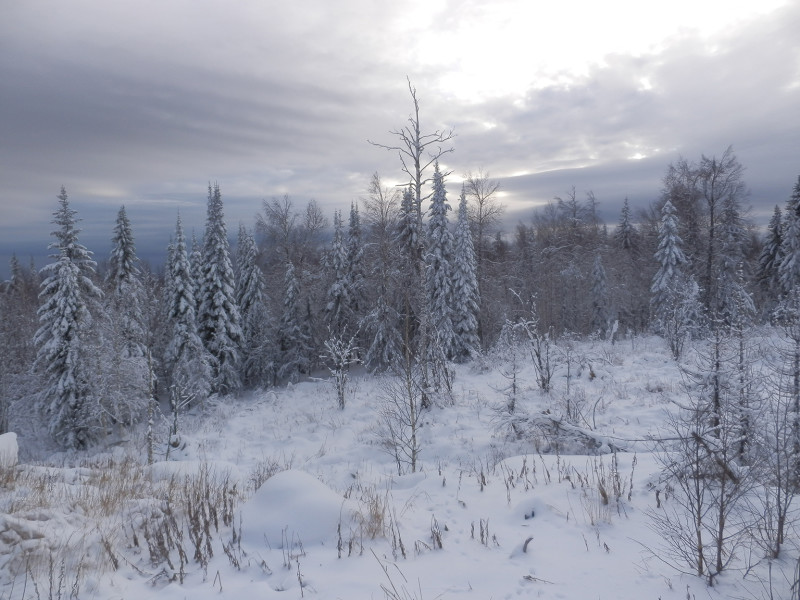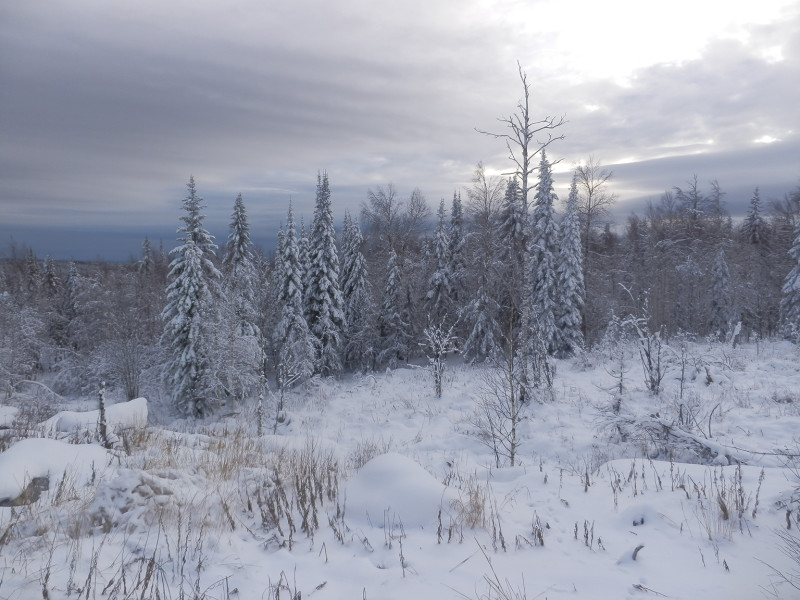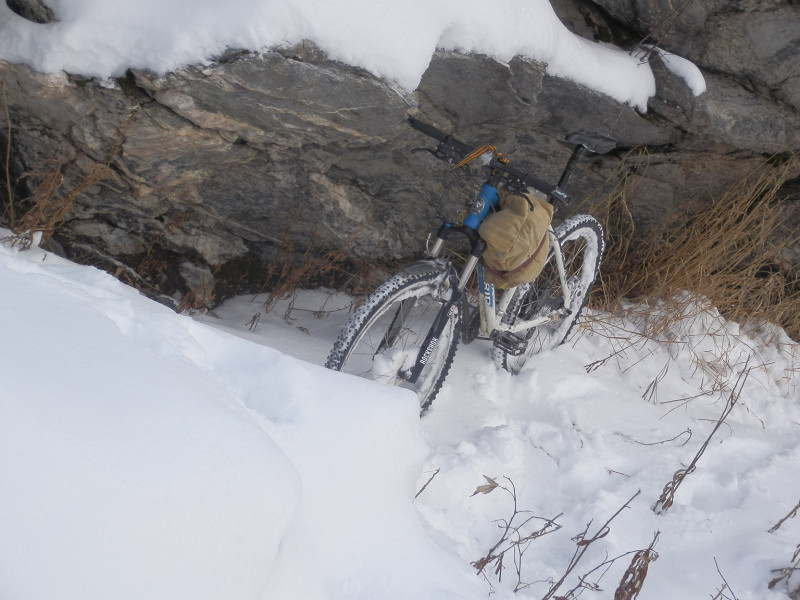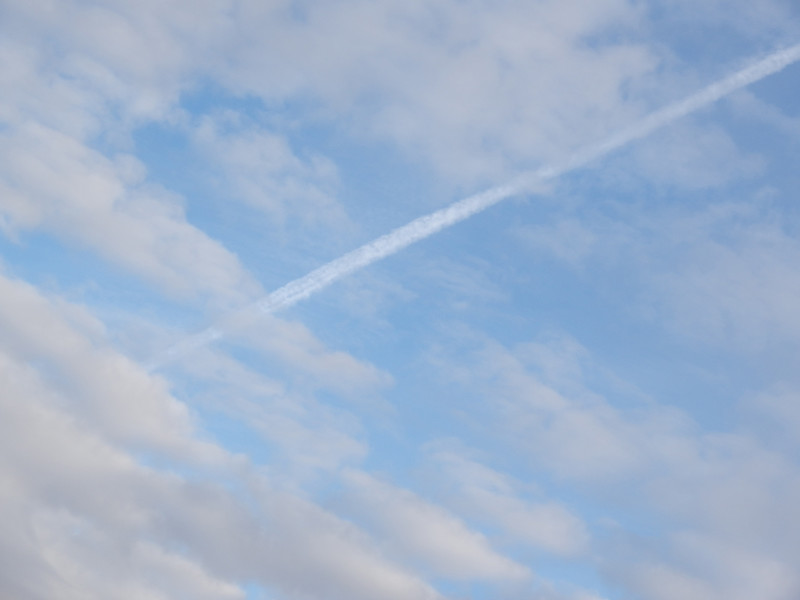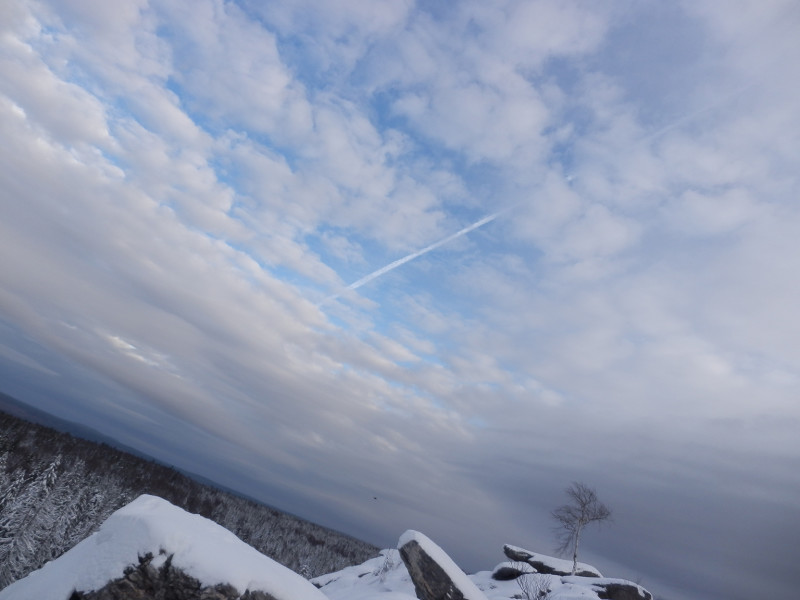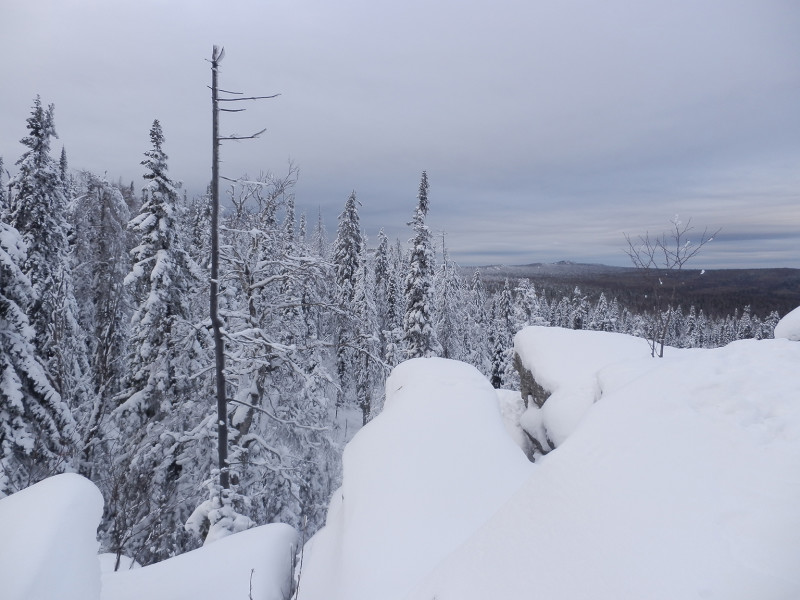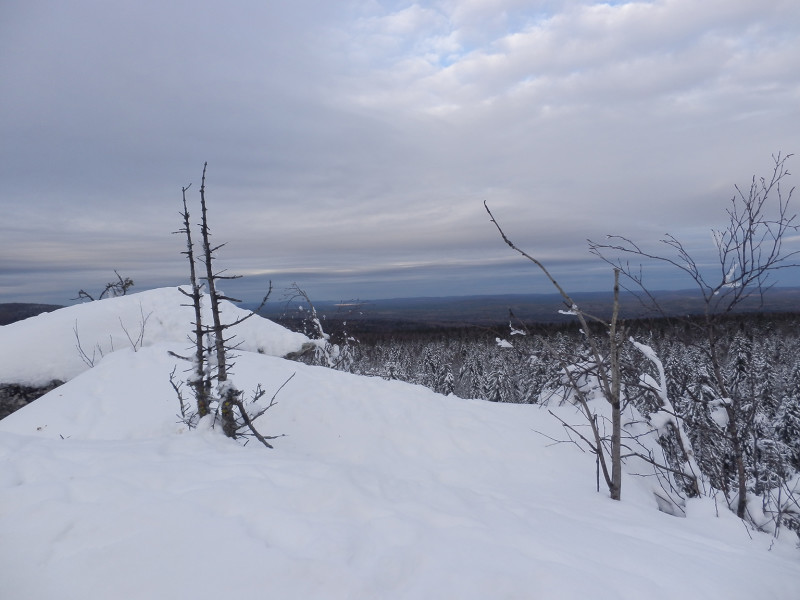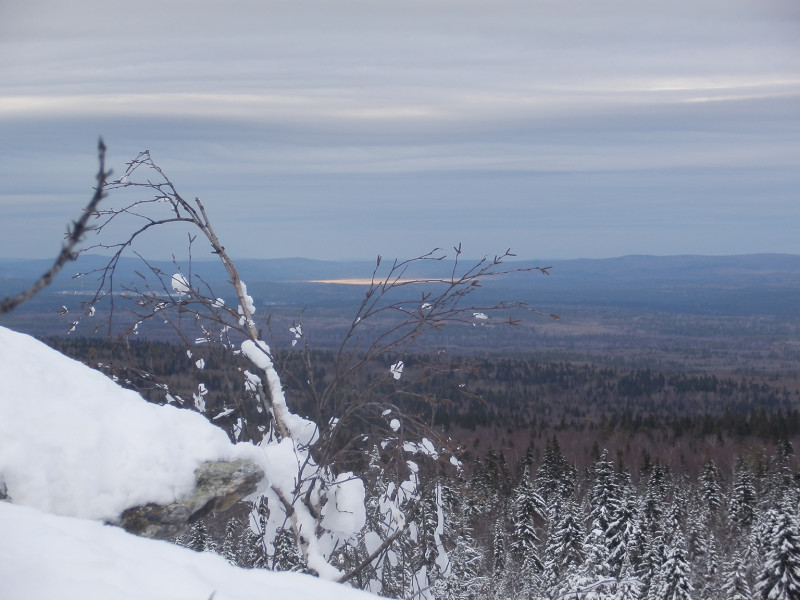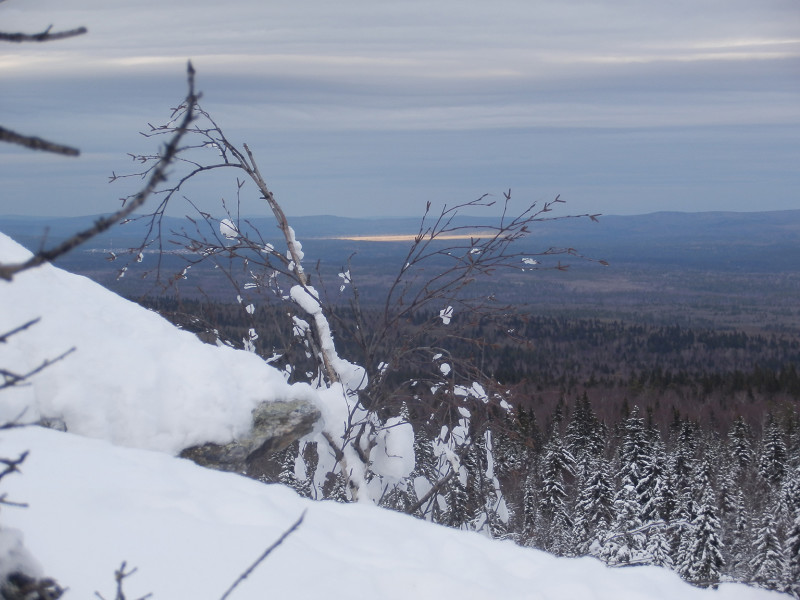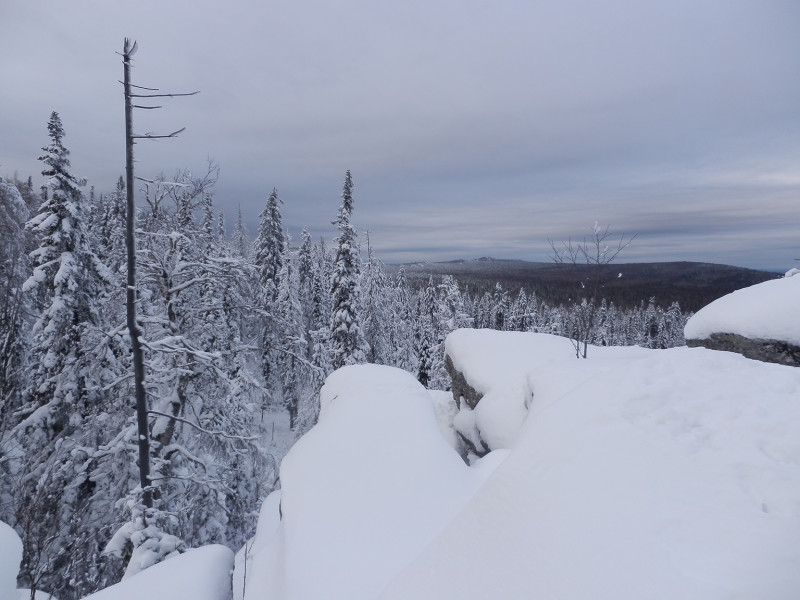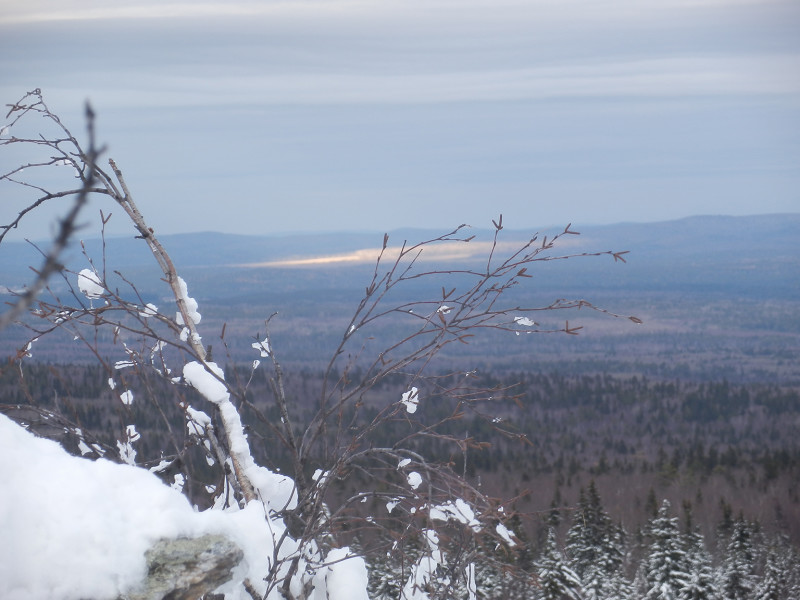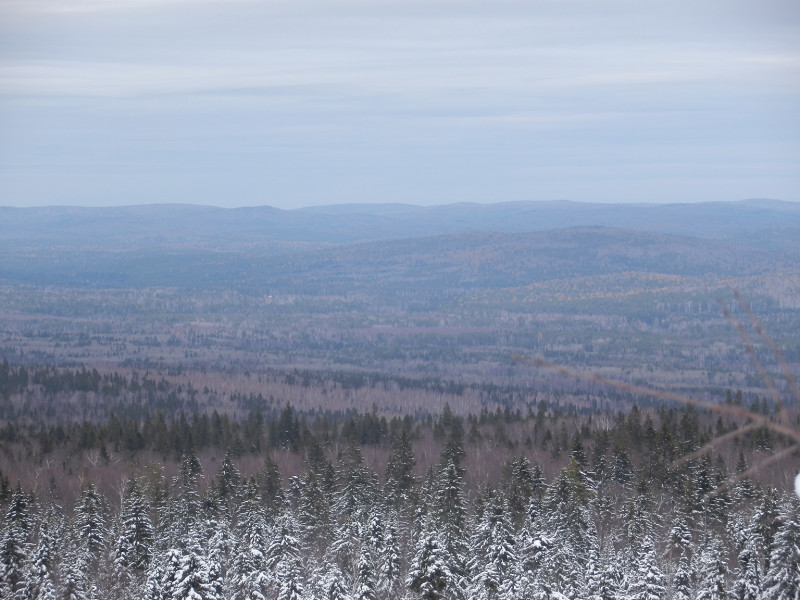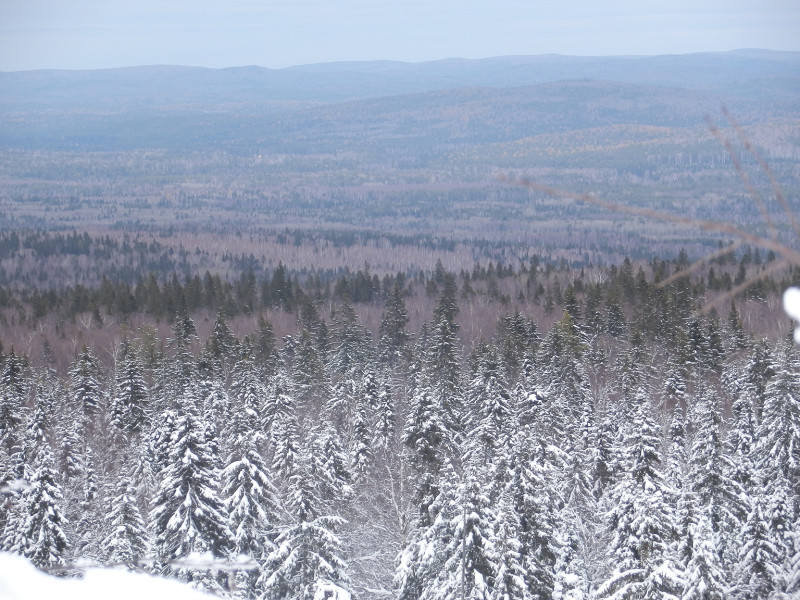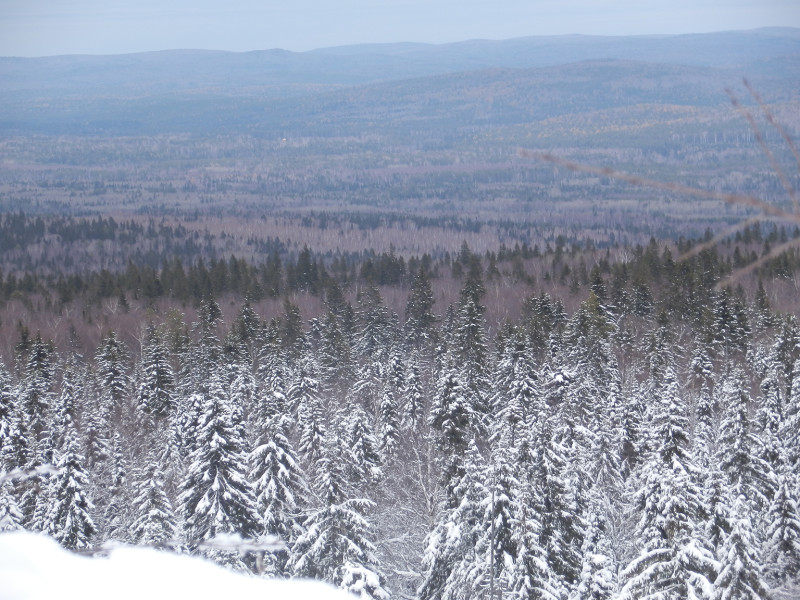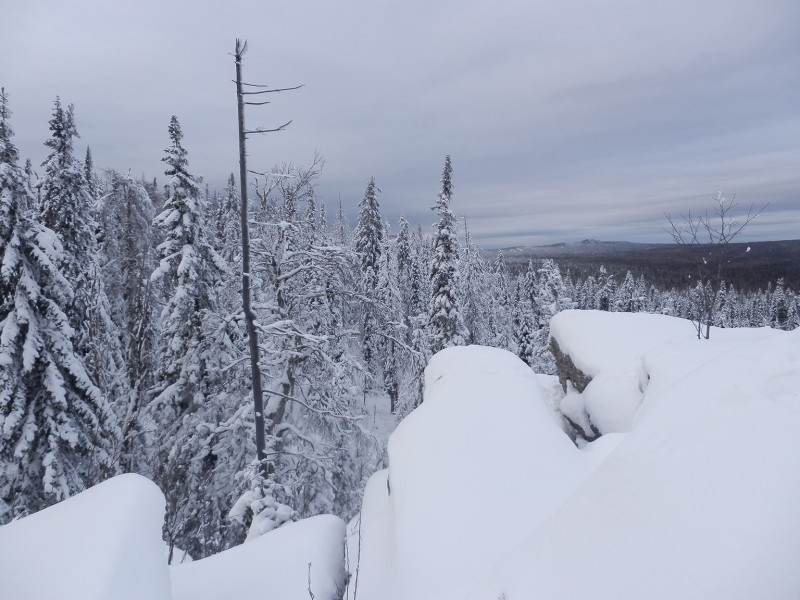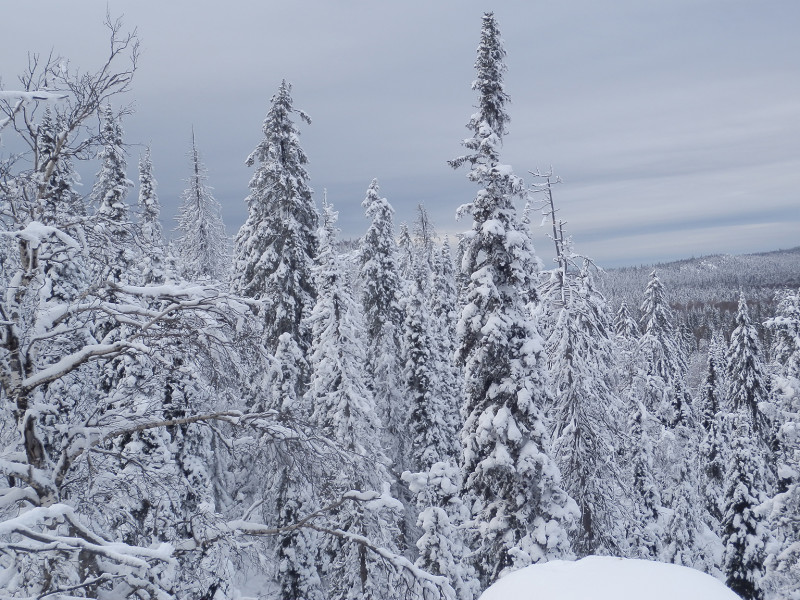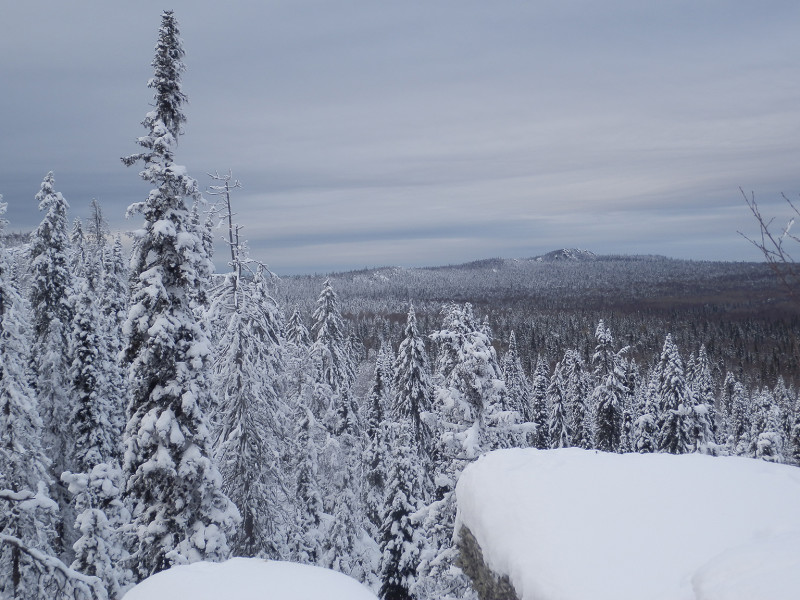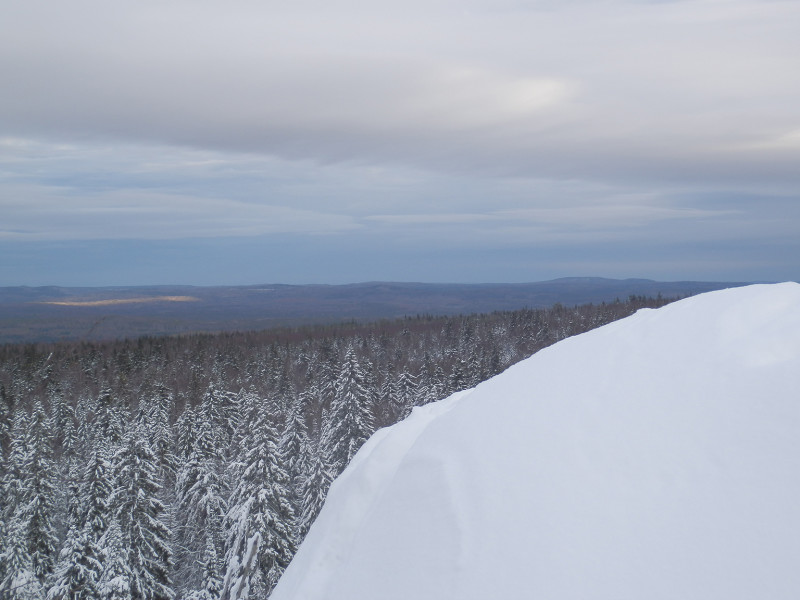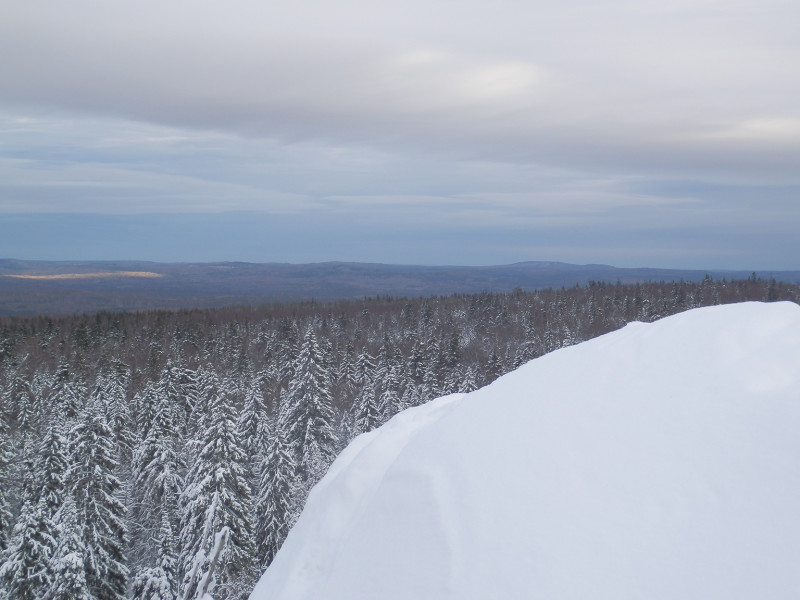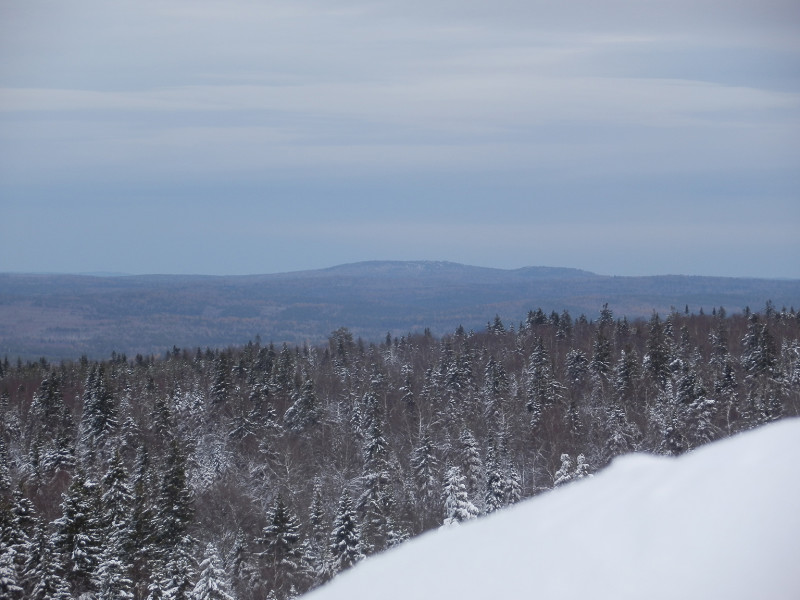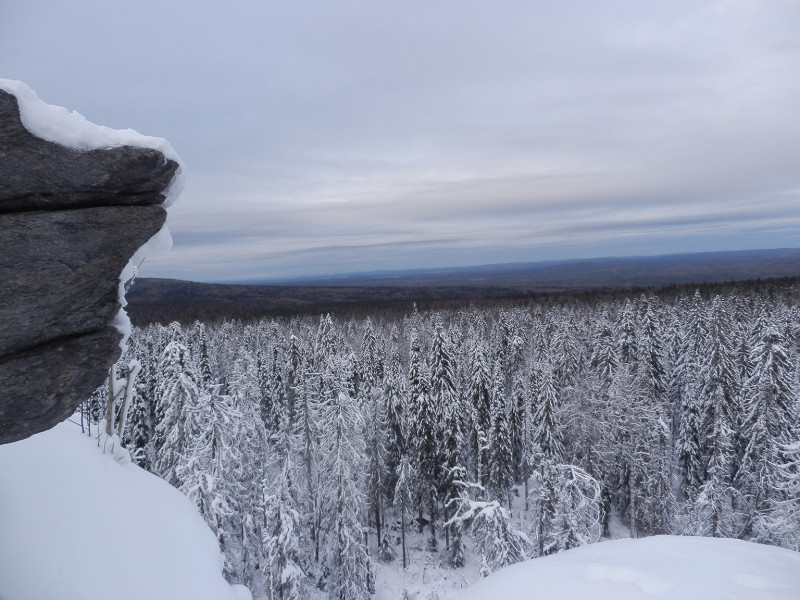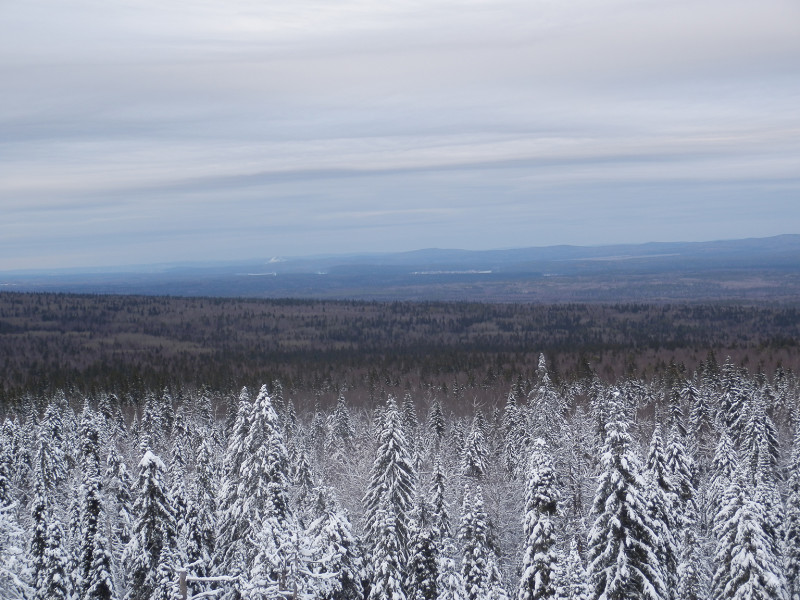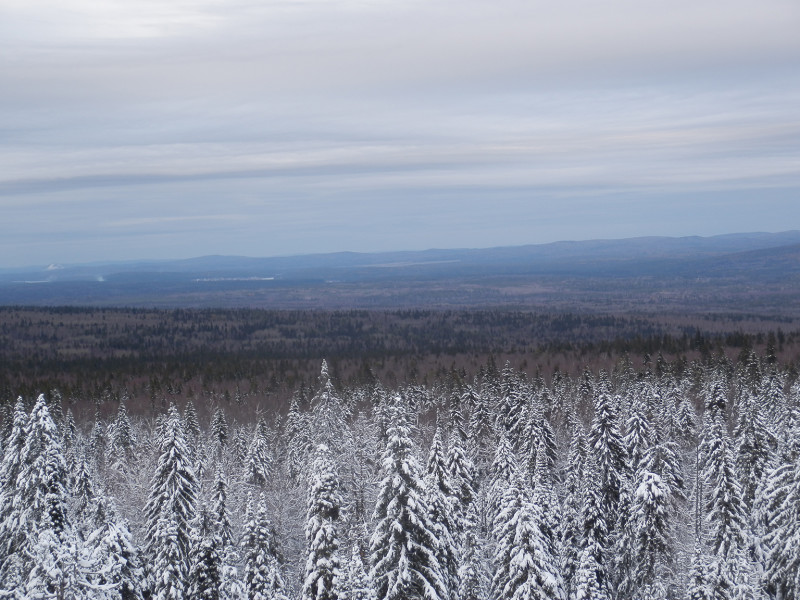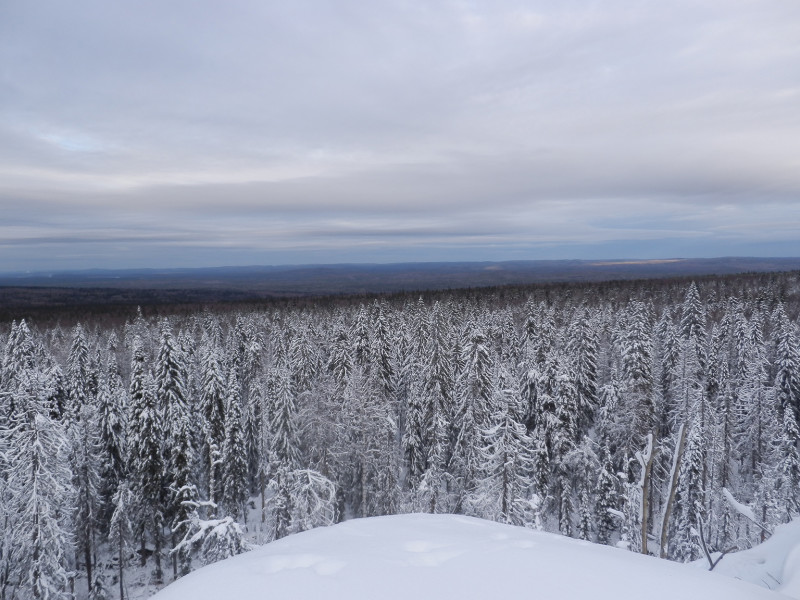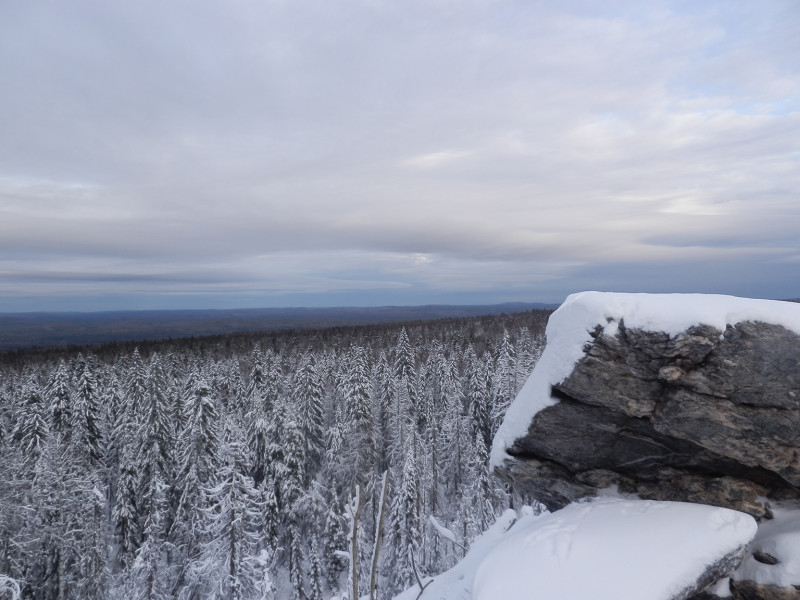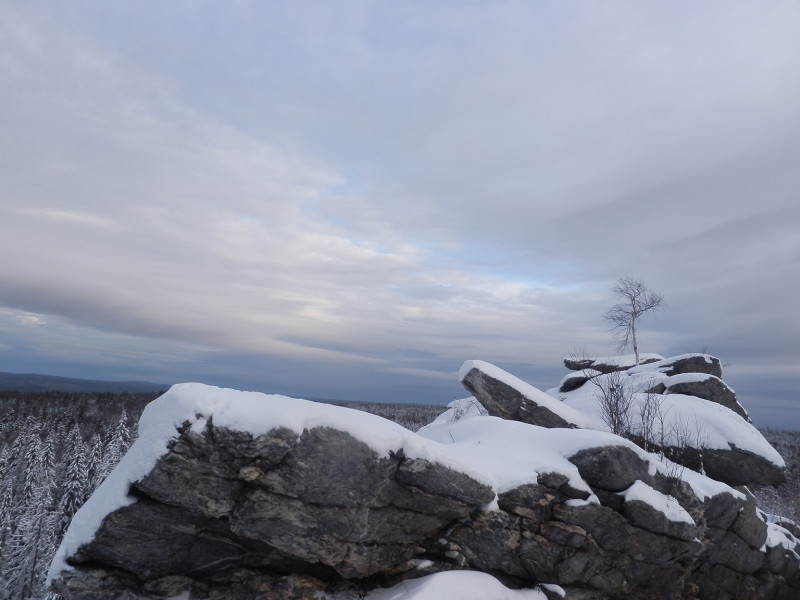 You can see rest of photos here. Tomorrow I'll upload 1 remaining 5 minutes 30 seconds video and photos to the album.