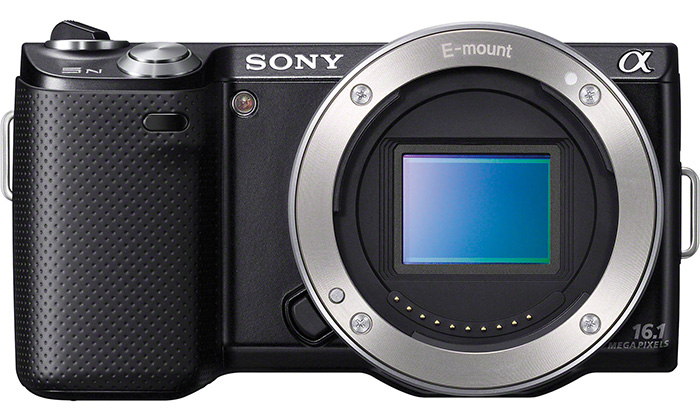 Today in the optics part we will talk about compact mirrorless camera Sony Alpha NEX-5N with Sony E mount for interchangeable lenses and 16.1 MP CMOS APS-C sensor. Camera shoots photos with 4912 x 3264 pixels maximal resolution and saves them in JPEG, RAW and Multi Picture Object formats; supported video recording modes are Full HD 1920 x 1080 60p and 1440 x 1080 30p with saving in AVCHD ( with AAC sound encoding ) and H.264 formats with stereo sound recording via built in or external microphone. ISO sensitivity levels are in 100 – 25600 range; image is processed by graphical processor BionZ; stabilization is optical with lenses, that support it. It has no built in viewfinder and flash, they can be attached to it, its 3″ LCD screen can be tilted and has 921 K dots resolution.

Camera saves photos and videos on Memory Stick PRO HG-Duo, SD, SDHC and SDXC ( UHS-I ) flash memory cards; it supports Eye-Fi cards for remote data transferring via Wi-Fi connections; optional infrared remote control unit is released for it and can be bought separately. Sony Alpha NEX-5N supports automatic and manual focus, exposure and diaphragm settings and can be used for astronomical photos making. Following connectors are placed on camera : USB 2.0 for data transferring and Li-ion battery charging, HDMI Mini Type-C, AV output and Smart Accessory Terminal 2; 1 charge of battery is enough for 430 photos.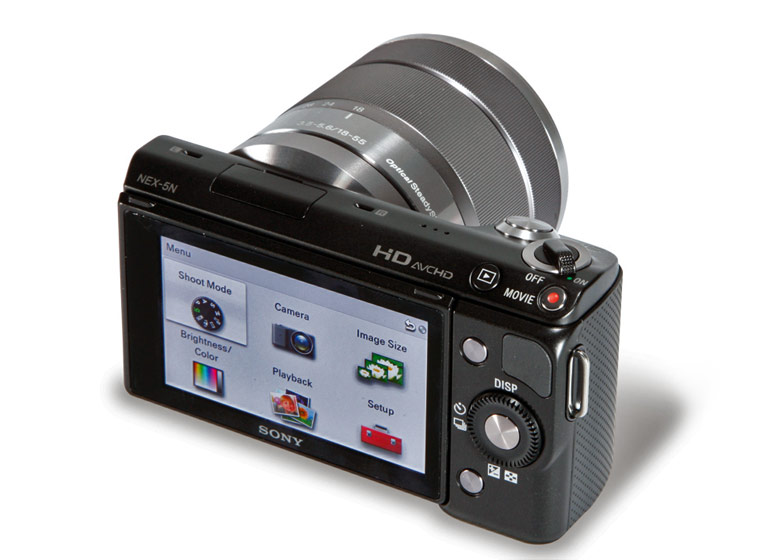 Camera sizes are 111 ( width ) x 59 ( height ) x 38 ( depth ) mm and mass is 210 g ( only camera without lens, memory card and battery ). Package contains : Sony Alpha NEX-5N camera itself, USB cable, Li-ion battery, strap on hand, recharger, external flash, CD-ROM disk with software, 1-year warranty card and users guide; there are also kits with bundled lenses. This is a good camera with large sensor and compact sizes and small mass, which gives great videos and photos quality; its minuses are : too small body, which makes good grip harder, not always convenient menu and high cost ( Sony products are always priced very high, but in majority of cases they worth this ). Wherein APS-C and Micro Four Thirds sensored cameras of other manufacturers also produce great photos and videos, if used properly, so, when camera is being chosen, there is need to look on the price, technical characteristics and personal taste.