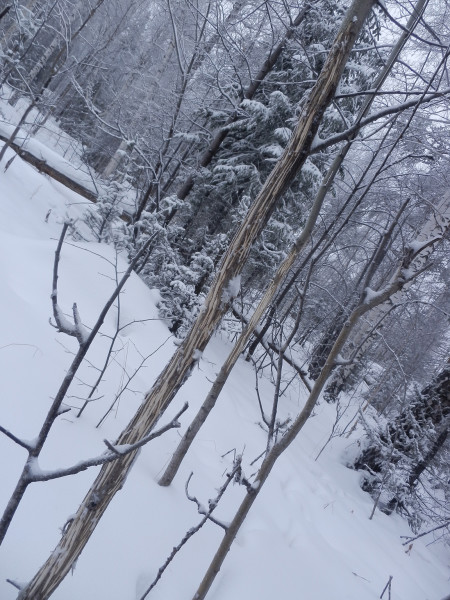 At this Saturday I rode in the direction of Large Lavrovka village and to Berezovaya mountain. Road to village is periodically cleared from snow, but not often, so it is covered with 3 – 5 cm of snow in cars' tracks area and with 20 – 30 cm snowdrifts on the sides. There is ability to ride on the asphalted part, but on the clay area and further on ground road there is ice under fresh loose snow and wheels are dragged in different directions, rear wheels does not cling to surface. There is ability to manage to Shunuth, but only on foots and, taking into account distance surface conditions and distance itself, closer to the beginning of next day morning. When daylight hours will be longer ( at least up to 6 p.m. o'clock ), December and January frosts will pass and temperature will rise up to -3 – -1 degrees on Celsius during twenty four hours and snow will be solid ( at the beginning of February ) I'll ride again in the direction of Large Lavrovka, will make snowshoes by that time and will walk to Shunuth on foots.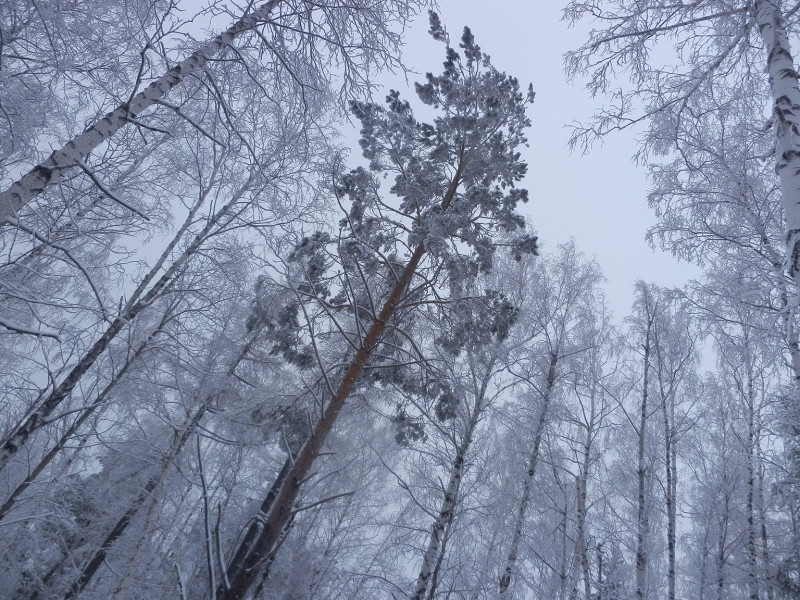 Walking and riding back to turn to Berezovaya, I went to mountain; on part of this road cars periodically ride, but wheels are dragged anyway, so there is need to walk on foots to the mountain. After recent thaws puddles melt again : somewhere it is water-snow-ice freezing mass, which gives good adhesion for feet, somewhere it is deep puddles, in pair of them I drenched my boots, initially I did not noticed this in snowdrifts and noticed only when I rode home and feet were purged by wind on the speed. After bulldozer road turn road area is covered with the snow further and in grooves legs go into snowdrifts up to the waist, central part is still walkable. Way to the mountains – every time is a new tests, adventures and difficulties and obstacles overcoming, even if I already rode and walked to them and know the road. Snow layer on the meadow in front of mountain is deeper this time, only in the forest it is still not so deep.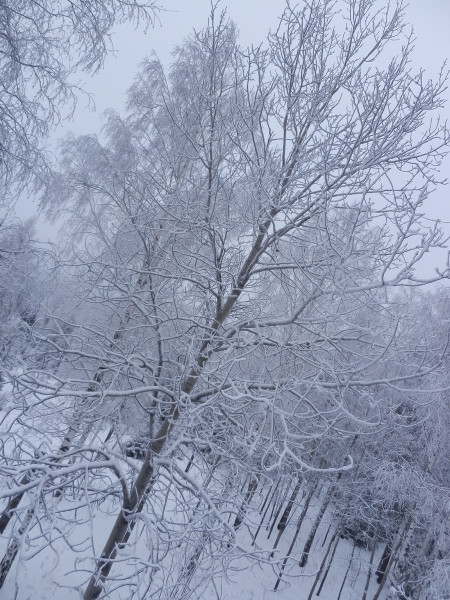 On top of mountain part of trees were fallen by wind, from some old and drying pines it tore off all needles, but majority stay and wait for the next Spring to unfold and blossom again. This day wind was not so strong on top of mountain and mist thickened only in the distance, so I was able to discern open areas closer to horizon : these are not lake, these are plains near Kenchurka village, somewhere there Ustig ( 601 m ), Nikulichev ( 600 m ) and Darovatskiy Stone ( 575 m ) mountains are located; to the south from Berezovaya 500 – 600 m high Ufaley ridge peaks go on and to the south from Glubochenskiy Pond 532 m high mountain is located. Wish Spring to come faster and snowdrifts to melt also. When I rode back from mountain, road was cleared from snow, maybe it is being cleared up to Large Lavrovka village, so at the beginning of February there will be ability to ride to it and walk to Shunuth in 1 daylight hours time. By the way, area, to which I rode previous time near Zuzleka village – is not a White Stone, rocks are big, but it is not it, it should be 534 m high and be much higher, than forest around, its rocks massif goes from south to the north for almost 1 km, so, next time, when weather will be warm enough, I'll ride to search for it, but this time via the other road to not to stray in the Zuzelka forest crossroads and glades. See you there!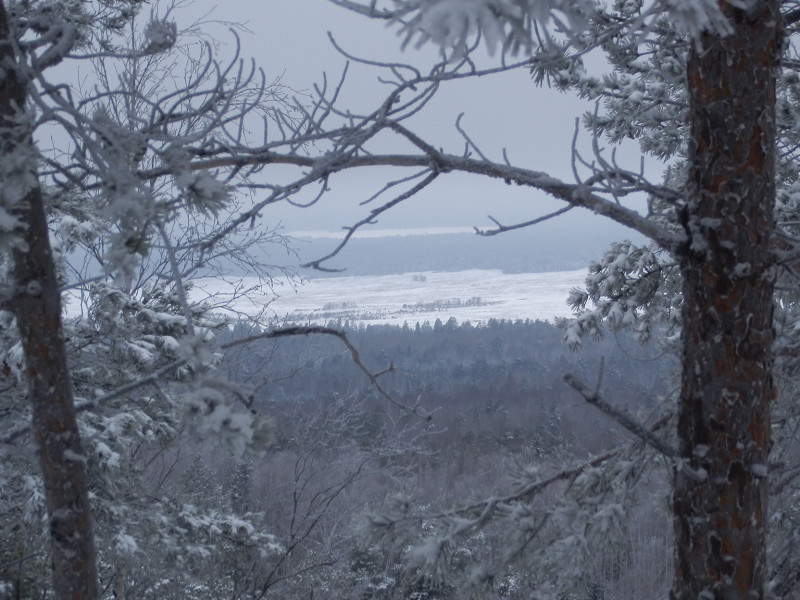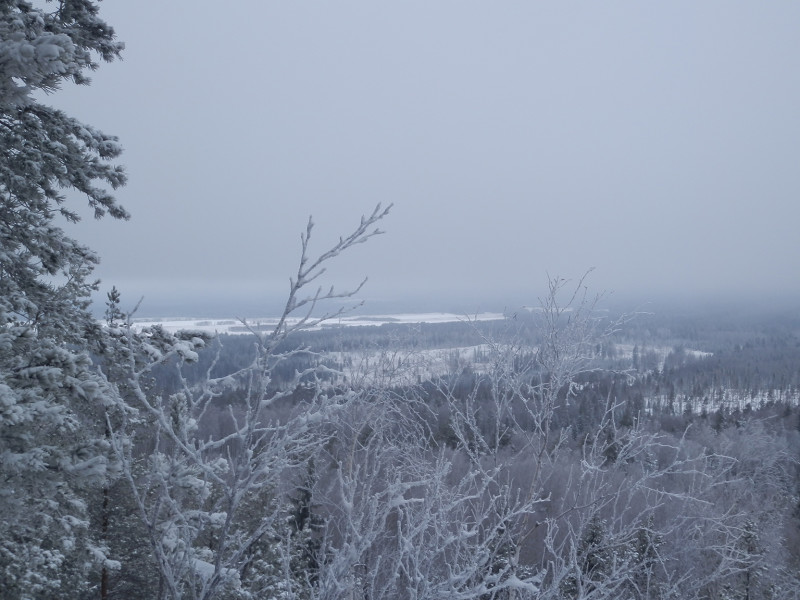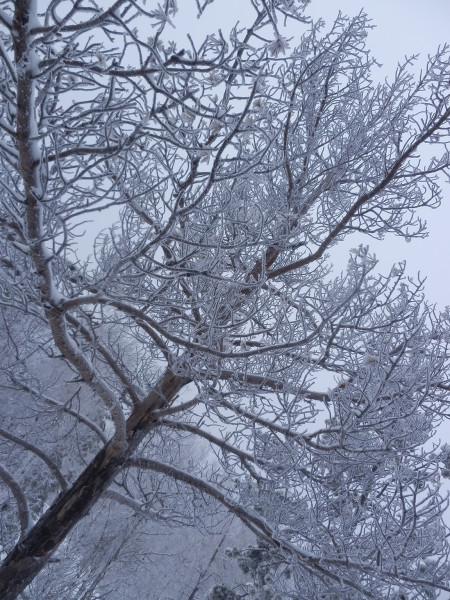 You can see rest of photos here.