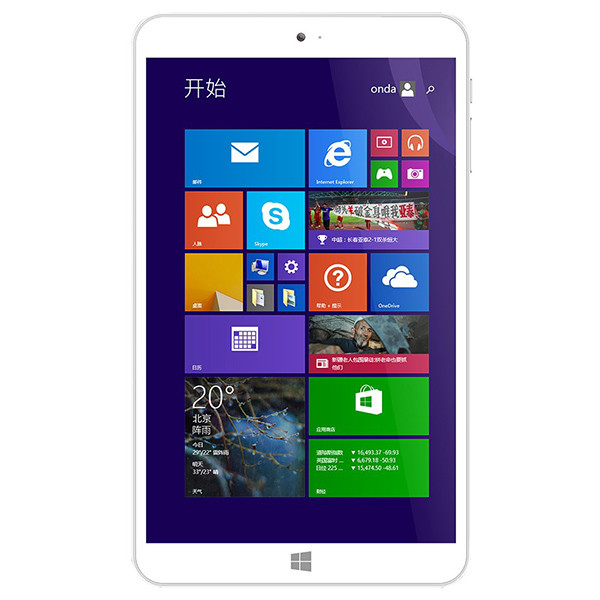 These days most of the electronics and their parts are manufactured in China and its citizens started to export it under their own brands, creating very good devices with very attractive prices. Among these devices there is Dual Boot tablet PC Onda V820w, having 2 operating systems Windows 8.1 ( with ability to upgradet to 10 version ) and Android 4.4 ( also with ability to upgrade to newer versions ) and 2 GB of DDR3L RAM ( this is a fully functional office computer and PC for other tasks, that load system not intensively ). Wherein it costs around 80 – 90 USD : even cheaper, than office desktop computers. Also it has : 8″ multi-touch IPS screen with 1280 x 800 pixels resolution; 4-cores 64-bits processor Intel BayTrail-T Z3735F, working on 1.83 GHz frequency; Intel HD Graphics Gen7 graphical chip, built into CPU; 32 GB of built-in memory ( it is divided on 16 GB for Windows and 16 GB for Android ) with ability to extend via Micro SD flash cards with 128 GB max capacity. It has no SIM cards slots and support of built in 3G or 4G connections ( they can be added via external modem ), as well as ability to make a phone calls; it has no satellite navigation and has only gravitation and acceleration sensor.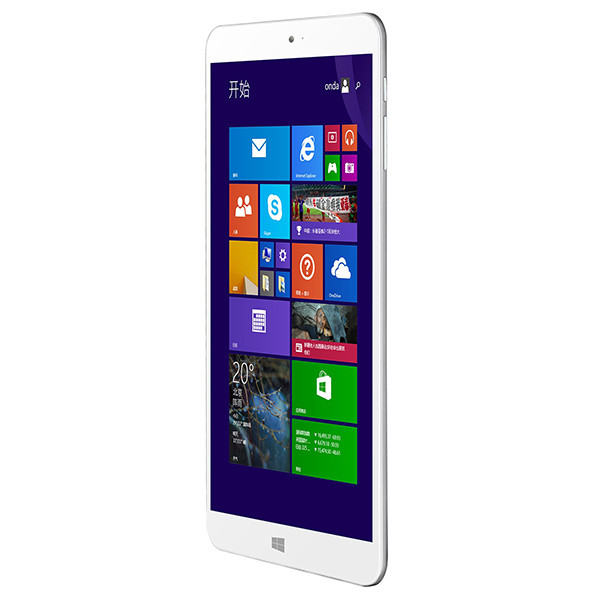 In Onda V820w two weak cameras are placed : 2 MP main one and 0.3 MP frontal one; it supports wireless Wi-Fi ( 802.11 b/g/n ) and Bluetooth ( 4.0 ) connections for remote data transfers and communications with other devices, it has no NFC connections support. Outer panels of tablet has : Micro USB 2.0 for battery charging and external devices connection via OTG; Micro HDMI port for monitor connection; 1/8″ mini-jack headphones output; built-in microphone; memory cards slot; and mono speaker. Li-ion battery has 4200 mAh charge, which is enough for 6 hours of work or 170 hours in stand-by mode; body is made from plastic; device sizes are 205 ( width ) x 120 ( height ) x 9 ( depth ) mm and mass is 331 g.
Package contains : Onda V820w tablet PC itself, recharger, Micro USB cable ( OTG cable is not included, there is need to buy it separately ), warranty card and user's guide. All in all tablet is great : 2 OSes, 32 GB of built-in memory, 2 GB of RAM and Micro HDMI output – this is a fully functional computer in compact body, which can be taken into long trips and to which external devices can be connected. Especially accounting its low price, with which only other Chinese tablets can make competition to it; there is only need to look on reliability of seller to replace or repair tablet, in case of breakage.