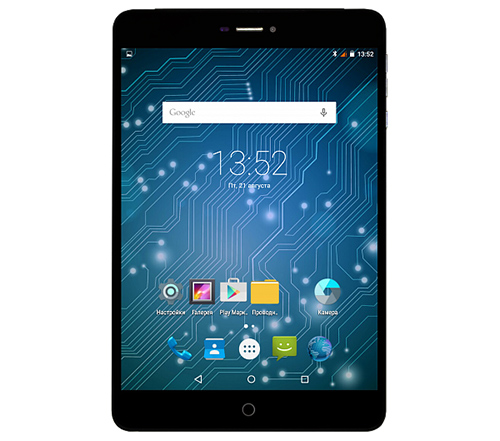 Among Android tablet PCs there are devices, working with Intel Atom processor, for example bb-mobile Techno MOZG 7.85, in which 4-cores 64-bits C3230-RK CPU variation, working on 1.3 GHz frequency, and 7.85″ multitouch IPS screen with 1024 х 768 pixels resolution are built-in. Besides these there are : 1 GB of RAM, 8 GB of built-in memory with ability to extend via Micro SD flash memory cards with 32 GB max capacity ( larger cards, probably, are also supported ) and 2 SIM cards slots. Tablet can work as phone with 2G ( GSM 850, 900, 1800 and 1900 ) and 3G networks support, without 4G LTE support; in it GLONASS and GPS satellite navigation and gravity and acceleration sensor are built-in.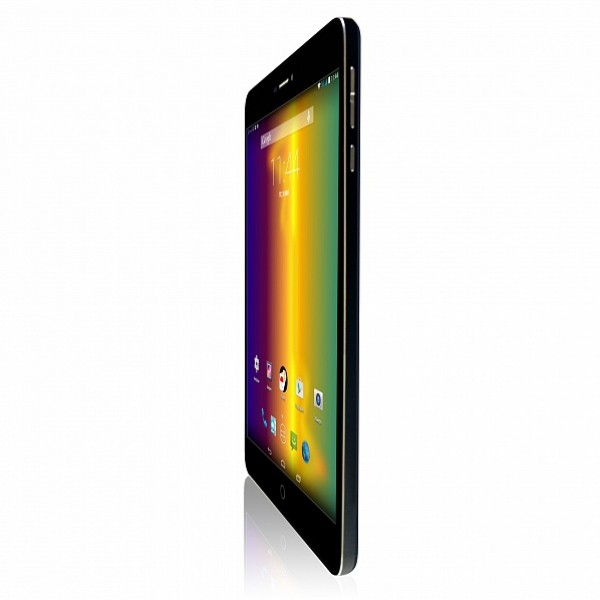 In bb-mobile Techno MOZG 7.85 two relatively good ( for tablets ) cameras are placed : 5 MP main one and 2 MP frontal one; it supports wireless Wi-Fi ( 802.11b/g/n ) and Bluetooth 4.0 connections for remote data transfers and communications with other devices; without NFC support. On its outer panels following can be found : Micro USB port for connection to computer, Li-ion battery charging and external devices connection via OTG cable; 1/8″ mini-jack headset connector; memory card and SIM cards slots; and microphone and speaker. Device's body is made from metal ( probably, aluminum ) for increased wear resistance; its sizes are 201.6 ( width ) x 131 ( height ) x 7.5 ( depth ) mm and mass is 318 g; battery is built-in with 3500 mAh charge.
Package contains : bb-mobile Techno MOZG 7.85 tablet PC itself, USB cable, OTG cable, stylus, power adapter, case, headset, clearing cloth, protective film for screen, warranty card and user's guide. All in all tablet is great : with powerful system, already installed Android 5.1 OS, large IPS screen, satellite navigation systems, ability to be used as phone and metallic body. And the main one : it has Intel Atom processor, this means that there is ability to setup Windows OS on it and receive at the same time Android tablet PC with all these functions and Windows-device with ability to use all functions of this OS, launch of familiar applications and connect external devices in the trips. Wherein its cost is around 100 – 110 USD, in some respect it is adequate to its functions, but there is ability to find similar tablets with smaller price.