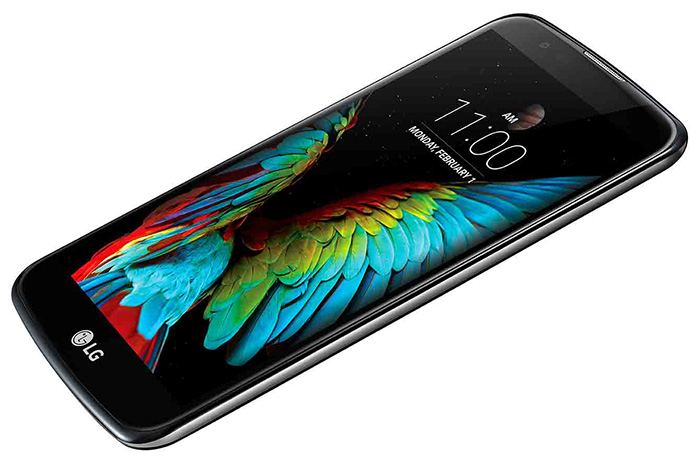 Lets look today on smartphone LG K10 K430n, working under Android 6.0 OS operation and having 5.3″ multitouch IPS screen with HD 720 x 1280 pixels resolution, 4G LTE, 13 MP main camera, GLONASS+GPS+A-GPS satellite navigation, 2 GB of RAM and 8-cores processor, working on 1.14 GHz frequency, with price around 250 USD. If also has following modules : graphical chip Adreno 306, 16 GB of on-board memory and ability to use Micro SD flash cards with 32 GB max capacity ( with almost for sure available ability to use larger data storage modules ) and 1 slot for SIM cards. It can work in 2G ( GSM 850, 900, 1800 and 1900 ), 3G ( 850, 900, 1900 and 2100 ) and 4G LTE ( 2100, 1800, 2600, 900 and 2300 ) networks.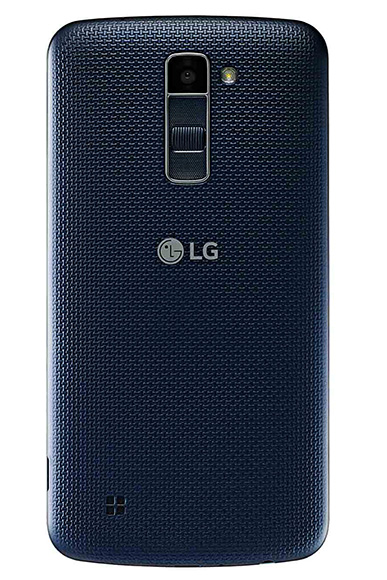 LG K10 K430n has 2 good for smartphones cameras : 13 MP main one with auto-focusing and flash and 5 MP frontal one. It supports wireless Wi-Fi ( 802.11 b/g/n ), Bluetooth 4.2 LE and NFC connections for remote data transfers and communications with other devices. On its external panels there are : 1/8″ mini jack headphones and headsets connector, Micto USB 2.0 port for connection to computer and battery charging, microphone and speaker and power and volume control buttons. Battery charge is 2300 mAh, from one side : this is enough for 400 hours in stand-by mode or 15 hours of talking, but from the other : with intensive use of smartphone it'll not be enough for long-time work; so, battery is one of its weaknesses. Device's sizes are 74.8 ( width ) x 146.6 ( height ) x 8.8 ( depth ) mm and mass is 140 g; it is supplied in white and indigo-black color variants.
Package with LG K10 K430n contains : USB cable, recharger, headset, warranty card and user's guide. From one side : smartphone has advanced functions and optimal price for them : 4G LTE, large IPS screen, good cameras, GLONASS+A-GPS satellite navigation, very powerful system and full set of wireless connections; from the other : it has weak battery and only 1 SIM cards slot. So, it can be bought, if its advantages outweight its disadvantages for specific tasks; otherwise it is better to look on other Windows and Android smartphones and choose from them appropriate one.