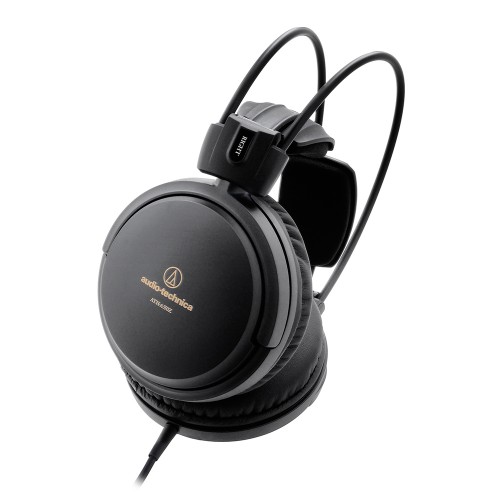 Company Audio-Technica releases new professional 53 mm monitor headphones ATH-A550Z with closed-back architecture, 5 Hz – 35 kHz sound frequencies playback support and 100 dB sensitivity. Their impedance is 40 Ohms, maximal input power is 1000 mW and mass is 300 g without wire accounting. Cable has 3 m length and is connected to only 1 of the cups; it is plugged to sound source via 1/8″ mini jack connector with gold-plated contacts. Headphones are released only in matte black color variant and have soft ears pads for comfortable long-time wearing.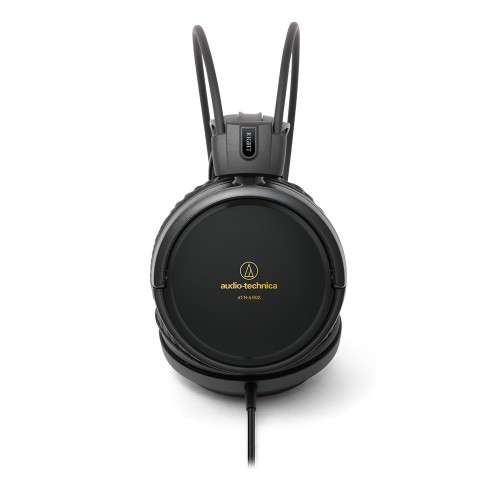 Cable of Audio-Technica ATH-A550Z is not detachable, is covered with cloth material for increased durability and wear resistance and in place of entering into cups additionally reinforced with resin tubes; they are not foldable and have no active noise-cancellation function, however their noise isolation is quite good. In both cups there is only 1 driver with CCAW audio coils, manufacturer does not tell which magnets are used in device, but the most probably, these are neodymium magnets; headphones use Double Air Damping System ( D.A.D.S. ) technology for more high-quality and loud basses reproduction. PCB of Audio-Technica ATH-A550Z is placed in their top part for more free air flow and precise diaphragms movements.
Package with Audio-Technica ATH-A550Z contains : adapter to 1/4″ jack connector, warranty card and user's guide. Headphones are oriented on professional use and have all needed characteristics for this, their price corresponds to this : 160 – 180 USD. For professional equipment such price is justified; for usual high-quality music and sounds listening such characteristics are not needed and there is ability to buy much cheaper consumer-level 40 or 50 mm monitor headphones for much smaller price.
There is also need to note, that Audio-Technica – is a Japanese company, established in Tokyo in 1962 year, as phonographs cartridges producer. Then it started to develop and introduced among its products microphones and headphones, among which now there are wired and wireless models. At current moment it is one of the leading foreign consumer sound electronics and government organizations devices supplier in USA. And in the country of a rising Sun audio devices are usually made with high quality of components and assembling.